The cricket legend was the architect behind India's memorable victory in the ICC World Cup in 1983 and was named 'Man of the Match' in the finals.

Attorney General of India MUKUL ROHATGI fits right into the current government's 'no-nonsense' and 'get-the-job-done' attitude. VIVA GOA caught up with him on a recent trip to Goa

It might be Valentine's Day and hearts are all around, but don't forget about your own heart. Here are some tips to keep it beating right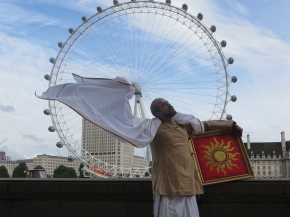 MYSTIC ON THE MOVE

India's renowned spiritual artist and mystic UDAYRAJ GADNIS alias SADHAK SHIVANAND SARASWATI lives and paints in London and Mumbai, but has held on to his roots in Goa through the ...
Music for Monuments

The UK-based Deccan Heritage Foundation is looking at putting a spotlight on the disappearing heritage of Goa through the Reis Magos International Festival of Music...