The FLOR DO MAR at Morjim offers you a luxury fine dining experience in the middle of the Chapora Bay

Many of our artisans and craftsmen carry on their traditions out of passion for their roots despite these dying arts having lost their appeal in today's age. BABURAO BABAJI TILVE, a Goan weaver, has a similar story to tell

Mumbai-based Goan designer JUNELIA AGUIAR CHANDLER recently made her debut at the Lakme Fashion Week Summer/Resort 2014 with her latest collection.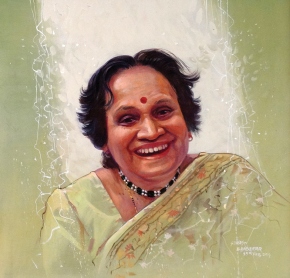 A LOSS FOR ART

With the passing of eminent artist PRAFULLA DAHANUKAR, Goa has been left with a bottomless void. Sunaparanta — Goa Centre for the Arts paid tribute to her memory...