Special Feature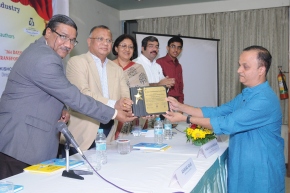 Testing Goa's students
As the brain behind the Aryaan Study Circle and the Mushtifund Aryaan Higher Secondary School in Panaji, VYANKATESH PRABHUDESAI has been responsible for increasing the number of Goan students who crack the all-India engineering and medical entrance exams. What started as a coaching class has transformed into an unaided higher secondary school which focuses on training students for not just the board exams, but for the all-India entrance tests as well. More +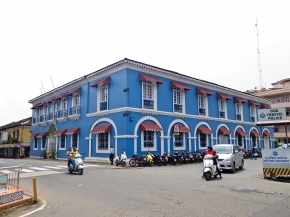 An Exercise in Excise
Take a trip into a surprisingly exciting past where smugglers come alive and discover a unique facet of Goa's history at the only customs museum in the country – the INDIAN CUSTOMS AND CENTRAL EXCISE MUSEUM in Panaji More +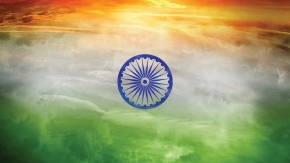 WHAT DOES INDEPENDENCE MEAN?
As India celebrates the 68th anniversary of its Independence from colonial rule, do we as a nation feel free? Have we achieved all that our brave freedom fighters dreamed for the nation? And more importantly, what is our basis for defining freedom? As the nation prepares to celebrate Independence Day, VIVA GOA asks these questions and more to some eminent Goan citizens... More +
JAYDEV MODY: The Measured Gambler
The offshore casino industry in Goa is synonymous with Chairman of Delta Corp JAYDEV MODY. The firm began operations with the MV Arabian Sea King, the MV Casino Royale and the MV Caravela. Today, rechristened as the Deltin Group, it boasts a turnover of `250 crore, and includes three offshore casinos in Goa - India's largest Deltin Royale, Deltin Jaqk and Deltin Caravela - along with two luxury hotels Deltin Suites and Deltin Palms. Jaydev Mody is also the illustrious son-in-law of one of the country's top jurists Soli Sorabjee. His name creates curiosity and interest, but not much is known about him in Goa. VIVA GOA got exclusive rights to reproduce a cover story article published in ForbesLife magazine as a peek into the life of the "King of Casinos". More +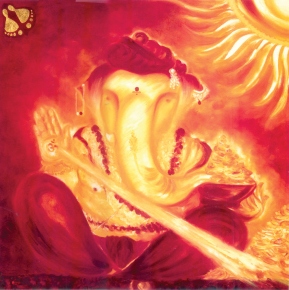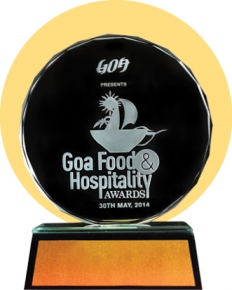 1st GOA FOOD & HOSPITALITY AWARDS honour industry stalwarts
Hotels and resorts in Goa are regularly recognised for their excellence and customer service at national and international levels. When Goa Tourism decided to honour the best in hospitality in the state, the whole industry turned up to support and cheer their peers. With 15 award categories and a Green Hotels Conference held earlier in the day, the event also honoured the hotels for their environmental initiatives. Goa's apex trade bodies — Goa Chamber of Commerce & Industry (GCCI) and the Travel & Tourism Association of Goa (TTAG) supported this event More +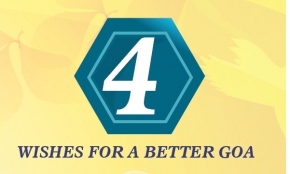 4 WISHES FOR A BETTER GOA
As we celebrate our fourth anniversary, VIVA GOA asks people from different strata of society what they hope for our state this year More +
HOLI HAI !!!
Get set to feel the excitement in the air as some of Goa's most sought-after 5 & 4 Star hotels gear up to celebrate the festival of Holi and paint the town red More +
Interpreting an Epic
Ramayana and Mahabharata are two popular Indian epics which have always fascinated readers; perhaps as they present a reflection of human civilization as well as individuals. SHUBHA VILAS, a spiritual seeker and motivational speaker recently published Rise of the Sun Prince, the first part of his six-part interpretation that he calls Ramayana: The Game of Life. RAMNATH N PAI RAIKAR talks to the author about the book and the thoughts behind it More +
The MUSIC in the rain
Rajendra Talak's latest film 'A Rainy Day' uses just the sounds of the rain for its background sounds. For this, he got Oscar-winning sound editor Resul Pookutty of Slumdog Millionaire fame to get the right effects More +
CROCODILE DUNDEE in Goa
Better known for its beach-side partying, Goa would hardly be the destination you'd head for if it's stealthy killers you'd want to see. Crocodile watching, however, is on the rise More +