Wishes for a Better Goa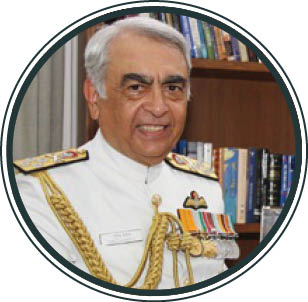 There are many things we want to see changed for a better Goa. As VIVA GOA celebrates its 6th anniversary, we ask 6 prominent Indians who have made Goa their home their wishes for the state
Admiral Sureesh Mehta
Former Chief of the Indian Navy
(Residing in Porvorim)
Why Goa…
I began my military career from Goa, when I arrived at Dabolim in 1970, after a long period of training at various academies, I joined INS Hansa as a young fighter pilot. The 70s holds very precious memories – Goa was a 'bubbly' state, with great human beings, spreading joy all around. It is also where I met my
wife-to-be, got married, and had two blissful children!
We in the Armed Forces can hardly claim to belong to any place – having spent many productive years spread all over India and abroad – and can only call ourselves 'Truly Indian'. A subsequent tenure, in the mid-90s as the Flag Officer Goa Naval Area, sealed all issues of where our 'retirement home' would be – amid green fields, cute villages and close to the sea. So after 42 glorious years in the Navy, here we are, back where we belong, amid family and friends, enjoying every moment of it and re-living memorable times!
Three wishes for a better Goa…
l Make Goa a 'shining, exemplary state' – clean, green, technology savvy and developed
l An 'attitudinal' change in the people – pro-active, not obstructionist. Issues must be looked at in the larger framework, in the correct perspective
l Improvement in the people's quality of life, through better roads and traffic discipline, an eco-system to maintain hygienic surroundings, and better awareness of our social responsibility to our society.

Dame Indira Patel
First Asian to be named
Dame Commander of the Order of the British Empire
(Residing in Bambolim)
Why Goa…
We chose Goa as our family holiday home, away from the very busy polluted cities of India. Goa is the best of eastern and western cultures with lush green palm trees, vegetation, very friendly and welcoming locals from whom one learns to live a carefree merry making,
work-at-ease life, full of musical evenings and entertainment. Goa never sleeps, yet is a very peaceful environment in which to spend time with families.
Three wishes for a better Goa…
l Address road traffic and congestion through efficient, affordable, clean public transport – like Singapore or western countries – that attracts people to use buses and not cars. Better infrastructure – roads with proper drainage and level footpaths for pedestrians
l Ensure adequate supply of electricity, water, garbage collection and disposal systems, water harvesting, parking and sewerage system. Provide residents of new construction schemes with these facilities before giving planning permissions and ensure rules are followed.
l Keep the momentum of Swachh Bharat 'Keep Bharat Clean' by awareness to people how lucky we are to live in Goa, take pride in our state and work together to keep the roads, empty plots, land and all beaches free of garbage, plastics and bottles. Sixty-five per cent of the young population is an asset of India and in turn Goa. I wish Goa's young generation develop the state into an envy of global holiday resorts.
Read the full article in 'Viva Goa' magazine copy.
Viva Goa magazine is now on stands. Available at all major book stalls and supermarkets in Goa.