Akar Realty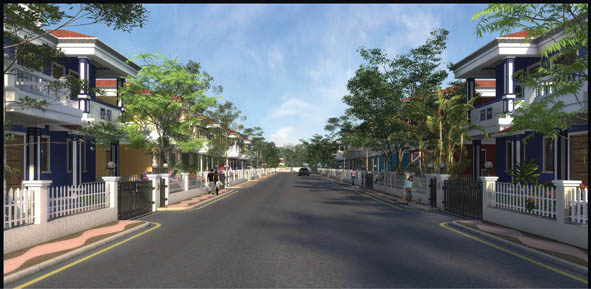 Akar recently launched one of its most prestigious projects 'Akar Suburbia' with an overwhelming response. The first phase of this project consists of 51 luxurious villas. Director at Akar Realty, Chinmay Borkar, said "When we designed this project our primary focus was to make luxurious villas affordable to Goans and we are very happy that Akar Suburbia has been well appreciated by them. Most of the villas have been bought by Goans so far and we only have a few villas left for sale in Phase I".
With Phase I already gaining good response, Akar is already working on the designs of Phase II of the project. The phase will consist of villas of different types to suit the needs of the people. Akar has plans to launch the new phase in the next financial year soon after completion of the first phase.
With the recent demonetization there is a lot of speculation in the market about the future of real estate industry. This has in a way effected sales and caused a drastic fall in the market of real estate. Speaking on the plans Akar has in the coming years, Chinmay said, "Today, only a few people are able to afford their own house. Our current focus is on making houses affordable to more number of people. We are actively exploring opportunities.
Here are some views that Akar has on the recent demonetization. Reduction in bank interest rates, with the banks being flush with excess liquidity the interest rate on home loans are expected to drastically reduce. EMIs for home loans will also reduce making homes affordable to more number of people. Bank Fixed Deposits become unattractive, as banks reduce the interest rates on fixed deposits, FDs become an unattractive investment forcing people to look at other alternatives. Investing in residential real estate will yield better returns along with the capital appreciation over time. More people in Banking, the government is pushing for a "cashless" or a less cash economy in the future. This will mean more people will become part of the banking economy. These same new people will now be eligible for home loans increasing demand in the real estate industry. Boost to Infrastructure, the government is going to be flush with funds which can be utilised for infrastructural development. Historically it has been observed that when the infrastructure improves in a region the real estate prices appreciate significantly.