Stylish juxtapositions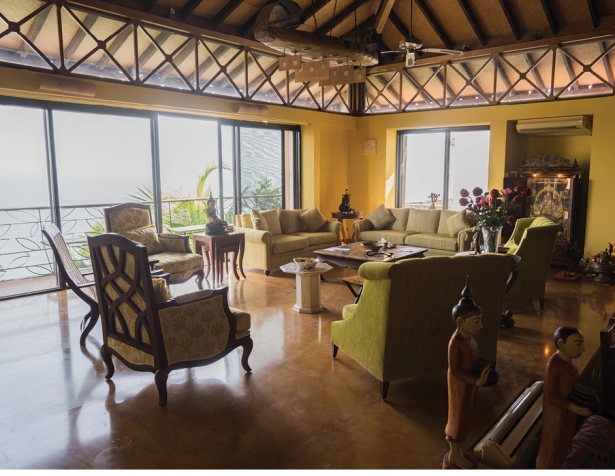 The Bhise residence in Dona Paula aptly reflects their love for various artefacts and design elements, all of which seemingly come together in the stylish harmony that is their home
As an entrepreneur, Bharat Bhise launched many successful businesses before starting Bravia Capital in 2000. His expertise covers a range of disciplines in the financing of transportation and logistics companies and assets.
His wife Swati has been performing Bharatanatyam extensively in the United States and India to the acclaim of critics as an intelligent performer with a keen sense of aesthetics. Their home in Dona Paula's upscale Ocean Park is a visual treat for antique connoisseurs. From the lush green entrance where creepers adorn the garden wall to plants in the balcony, the home offers scenic views from all angles. A small intriguing space demarcated as the front yard leads one to the main entrance door.
A home is a reflection of one's personal taste. Similarly, the Bhise's abode mirrors their design preferences — charming antiques set against splashes of vibrant space. Bharat credits Swati for decorating their sprawling bungalow. Like her dance, the home has elements that speak about Asia's rich cultural heritage. With the help of traditional artwork, walls in royal hues and ornate carved woodwork, every corner of the home has a riveting story to tell.
Read the full article in 'Viva Goa' magazine copy.
Viva Goa magazine is now on stands. Available at all major book stalls and supermarkets in Goa.