ONE WITH NATURE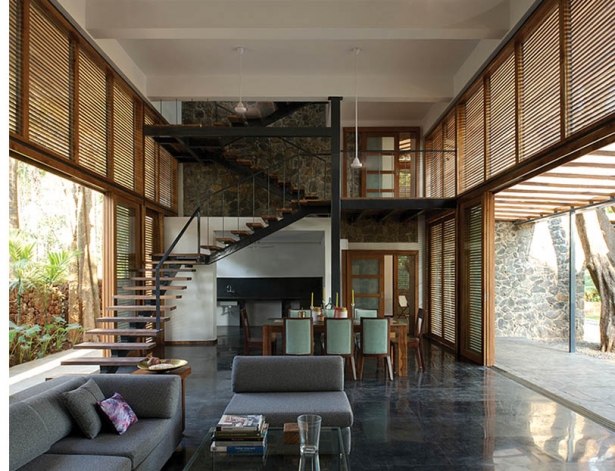 When one thinks of building a house, the first thought is clearing the land for the structure. However, when ANJALI & VICKRAM MANGALGIRI decided to build their home in Aldona, north Goa, they were quite determined that the 'original' tenants of the land, in this case 14 fully mature trees, would not have to make way for their home. Architect couple RAJIV & TALLULAH D'SILVA took up the challenge and the result is Goa's first gold-rated green building certified by the Indian Green Building Council (IGBC)
When Anjali and Vickram Mangalgiri decided to construct a house in Goa, they had a simple brief: To design a house to be in harmony with nature, sustainable and in a manner that has least impact on the environment.
Rajiv and Tallulah D'Silva, partners at ArchitectureRT, took the brief to the next level and today this house
at Nivim-Aldona is Goa's first gold-rated green building certified by the Indian Green Building Council (IGBC) in October last year.
Nivim Goa sits on a 1025 square meter property on a hill in a sleepy village in north Goa. Before construction, the site had 14 fully mature trees – two jackfruit trees, one mango tree, two tamarind trees and one telful tree. The design of the house incorporates all these existing trees. Two trees in particular were located right in the center of the property and looked like they had been there for hundreds of years. One of them rises up almost 15 meters.
Says Anjali, "These trees have been here way longer than we have so we could not even think of removing them. They are instead now an integral part of the house design and lend it a special character that is hard
to replicate."
Read the full article in 'Viva Goa' magazine copy.
Viva Goa magazine is now on stands. Available at all major book stalls and supermarkets in Goa.