The Real Retreat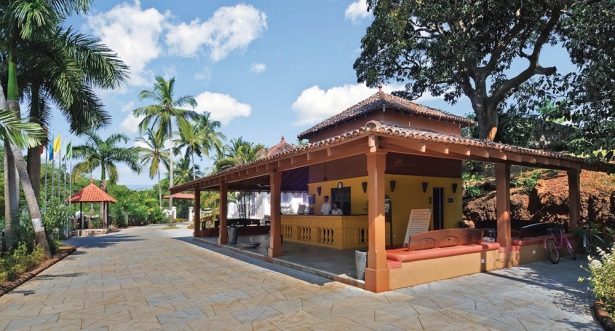 Devaaya Ayurveda & Nature Cure Centre takes your body back to its best natural state through holistic services in a luxury, five-star ambience
There's a place hidden by beauty, beauteous in itself, that makes one marvel at nature and its bounties. Devaaya Ayurveda & Nature Cure Centre on the serene island of Divar in north Goa is almost an ode to Mother Earth and her gifts to humankind. Through a five-star therapeutic experience, it takes the worn and torn human body and returns it to its natural state.

Divar Island itself is a gem from among Goa's treasure trove. It lies in tranquil solitude in the middle of the river Mandovi, not more than 10 kilometres from the bustle of Panaji. It is said that the name originates from the Konkani words 'dev' and 'vaddi', meaning 'place of the Gods'.

And if Divar Island is the place of the Gods, Devaaya Ayurveda & Nature Cure Centre is their abode. For here lies some of the purest forms of health practices, treatments, recreation and food, a retreat fit for heavenly beings.

The centre is owned by the Alcon Victor Group, a name well entrenched in Goa's real estate and hospitality sector. Its owners Victor and Sylvia Albuquerque are themselves practitioners of the healthy life, possibly the secret to their unwaning dynamism and vitality over the decades.


Read the full article in 'Viva Goa' magazine copy.
Viva Goa magazine is now on stands. Available at all major book stalls and supermarkets in Goa.