Cluck Tales completes one year of serving gourmet cuisine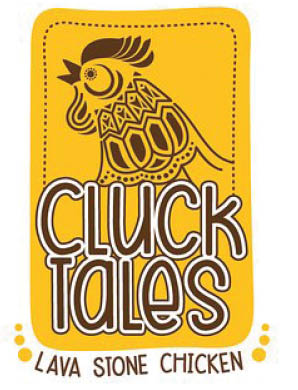 Cluck Tales, a fine dining restaurant in Panaji recently celebrated its first anniversary. An evening of fun was hosted for guests as a part of the celebrations including a special menu and a live band. Restaurant directors Edwin Menezes and Cedric Vaz thanked Goans for their patronage since its inception.
Director Menezes said, "Our tale began with the hope of offering our guests a unique dining experience like no other. With a warm ambience of earthy colours, amicable service and separate children's section, our restaurant space is often a favourite haunt for both students and families."
Director Vaz added, "The meals we serve are an amalgamation of global flavours infused into succulent and delicious dishes which include Italian herbs, Korean sauces, Indian spices and much more."
Cluck Tales is known to create healthy, wholesome meals in the form of burgers, gyros and chicken combos which are typically a healthful balance of protein, starch and fibre. In a further quest for healthy eating, its chefs utilise the naturally low-fat cooking technique of lava stones. Mains are often paired with smoothies, milkshakes and fruit juice medleys. Its special desserts and breads are as intercontinental as their mains and have placed them as favourites during coffee breaks. From chocolate custard eclairs to fresh fruit tartlets to Portuguese-inspired custard tarts, it has a dessert for everyone.
Cluck Tales is primarily a chicken restaurant with options for vegans and vegetarians too. Its uniqueness is that the chicken has no skin on it, the mayonnaise-based dips are lightened with homemade slim curd and minimal amount of butter or oil is used. The chicken is moist since it is marinated for nearly 30 hours and cooked using lava stone as a thermostat which absorbs all the soot and emits adequate heat to cook to it
to succulence.
Their marinades are globally inspired from east to the far west of the globe including adobo, pesto, or Jamaican jerk and our own quirky innovations like cola and mustard or chocolate and chilly.
The restaurant bake its own fresh bread, be it just a white door stopper, or wholemeal, foccacia, sour dough or ciabattas on pre order of 24 hours.
Its desserts are delicious according to many guests and are made with premium ingredients and lots of love, just like the rest of its food.
Chef Manjula De Cruz has infused the dishes with a decade's worth of experience and adheres to her
self-imposed rule of having marinating for 30 hours before lava cooking the chicken to perfection.
Originally from Velim, Salcete, she started off her career with the Taj group of Hotels in Mumbai before moving to the United Kingdom, where she spent a quarter of a century.