Devaaya now offers integrative health services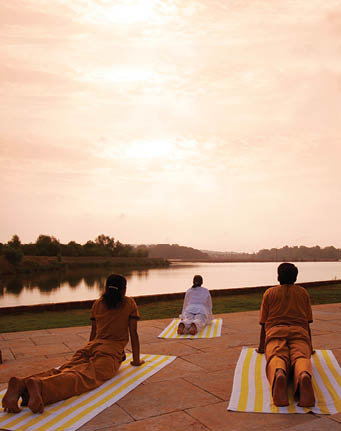 Devaaya, an Ayurveda and Nature Cure Centre in Divar, now welcomes patients who wish to address ailments with integrative medicine, a holistic approach that employs modern diagnostic methods for investigations and purely Ayurveda for treatment.
This integrative approach is a growing trend around the world and offers the best practices for optimal healing. Devaaya offers integrative health packages for diabetes management, post chemotherapy, post menopause and weight management.
The new services will empower patients to achieve an improved quality of life. Devaaya's integrative health approach treats the patient as a whole entity and not just their illness or symptoms. Patients can address their health concerns and goals, and receive a customised health and wellness plan for a minimum stay of seven days.
"Such integrative health services are the need of the hour because they emphasise both investigation and treatment. Devaaya offers its guests with lifestyle diseases a much-needed rest, complete de-stressing from urban lives and rejuvenation to a better lifestyle," said Victor Albuquerque, chairman and managing director of Alcon Victor Group, which owns Devaaya.
Devaaya, meaning divine healing, is a 60-room wellness centre at Divar Island founded in 2006. Across five acres, the centre offers a range of facilities including a swimming pool, gym, steam, sauna, three restaurants, a tennis court, indoor and outdoor therapy rooms, lecture halls, ayurvedic pharmacy, natural beauty salon and in-house boutique.