New breastfeeding lounge at Mum's Kitchen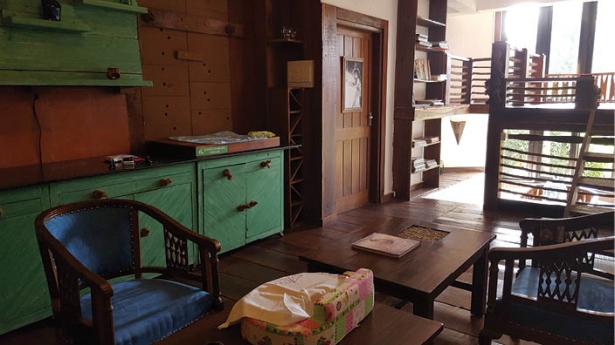 Mum's Kitchen, Panaji known for serving Goan specialty food for the past 20 years, never ceasing to satisfy its customers' expectations since its launch. As a part of its social responsibility, the Miramar-based restaurant has launched a thoughtfully designed breastfeeding lounge on the first floor.
The lounge is a private room incorporated with all the basic necessities and a shielded view. New mothers visiting the restaurant can now breastfeed their child in a hygienic and comfortable space. The motive behind this initiative is to highlight and promote breastfeeding as a culture.
"In a world where there are many myths surrounding pregnancy and breastfeeding, women are made to believe these as well as superstitions and old wives' tales. We would like to bring in a more scientific approach to the subject, which is why we have teamed up with doctors and nutritionists who share their expertise through our medium called Eve-o-lution – Inspiring a Mother's Journey," said owner Rony Martins.
The restaurant has also launched a women-centric Facebook group named Eve-o-lution to spread the message of health and wellness. Mum's Kitchen is the first restaurant in Goa to come up with this unique initiative.