GOODIES WITH A TWIST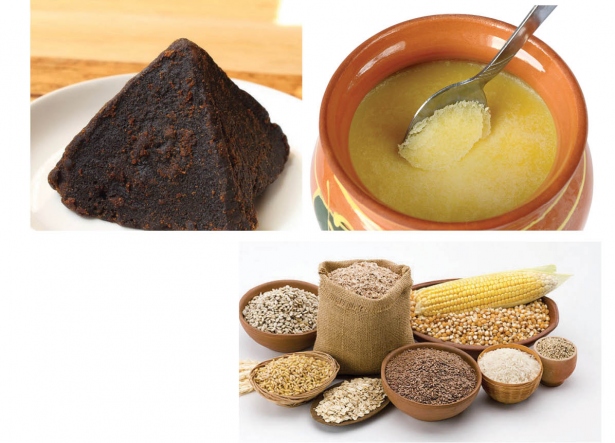 Here is an alternative to traditional Chaturthi celebrations that will help you live long enough to celebrate in the years to come
Festivals are a time for celebration with family and friends. They are also time for an assortment of sweets, savouries and traditional goodies. When it comes to festival foods, there are regional differences as well as differences among various communities of people.
With careful thought and a little planning you can make these traditional festival foods nutritious and healthy. Since we are approaching the festival of Ganesh Chaturthi, here are some tips to help one have healthy and tasty food during the festival.
•

Festivals are incomplete without sweets and the festival of Ganesh Chaturthi is no exception. Modaks, ladoos, kheers, pais, and other sweets are huge part of the festival. Consuming sweets in small portions is not a problem, but eating a variety can add up to a large amount of sugar. Some of these sweets are unhealthy as they are high in sugar and fat, yet there are others that are nutritious despite being high in calories. Among the ladoos, boondi or motichoor ladoos are high in sugar and fat and hence are loaded with calories, while ladoos made of cashewnuts, or besan are high in calories but are also rich in protein, vitamins and minerals and are therefore better options.
•

Kheer prepared from rice, vermicelli, sago and dals along with milk or coconut milk and sugar though high in calories also provide protein, vitamins and minerals. To add variety, try making kheer using ragi or vermicelli made of oats instead of wheat. Use skim milk and vegetables such as grated carrot or white pumpkin (konkan dudhi) to drop calorie levels.
Patolleos or patolis, a traditional sweet prepared for Nagpanchami and also during Chaturthi, is a simple yet nutritious steamed treat made from a batter of ground rice flattened on haldi leaves and stuffed with a mixture of jaggery and coconut (choon). This sweet has decent amount of calories but also contains vitamins and minerals from the rice, coconut and jaggery and antioxidants from the haldi leaves. Instead of using white rice, one should try and use the Goa red rice to prepare the batter.
Read the full article in 'Viva Goa' magazine copy.

Viva Goa magazine is now on stands. Available at all major book stalls and supermarkets in Goa.