The creation on Carnival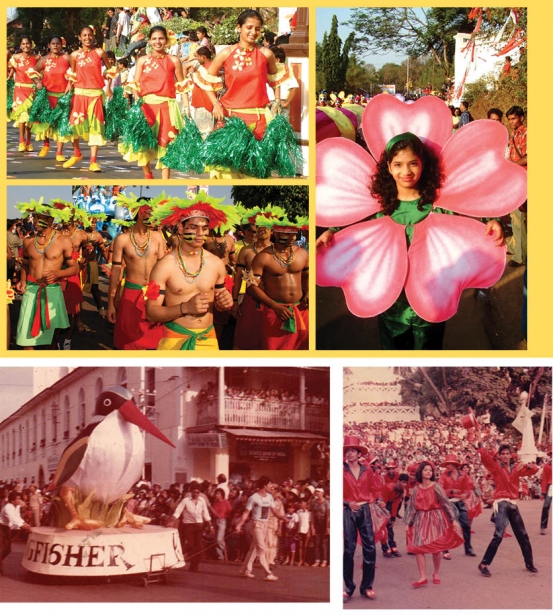 How the parade of fun and frolic began
The Sunday of Carnival and the two days that follow it are known to villagers in Goa as poilo, dusro and tisro carnaval.
Dozens of different floats parade in various towns, beginning from Panaji, putting up a big show for spectators. Back in the day, they were very original and artistic, but have over the years degenerated to mainly youngsters prancing in the streets with figure-hugging outfits, enthralling the ogling tourists.
So how did this float parade begin? A chat with Fontainhas' nonagenarian historian Percival Noronha, reveals the history behind the floats: Before the Second World War, there were street wars during Carnival. About 20 Victorian horse drawn carriages – which were common those days – were hired by various wards in the town and mock wars fought against each other.
Cocotes (powder bombs of talcum powder and sand poured into hollow paper tubes sealed at both ends) were hurled at the 'enemy' resulting in a burst of colour. In defence, shields made out of advertising boards available at pharmacies in those days were used. Large capacity glass syringes were used to spray coloured water on each other.
Read the full article in 'Viva Goa' magazine copy.

Viva Goa magazine is now on stands. Available at all major book stalls and supermarkets in Goa.