Autumn comes to IBFW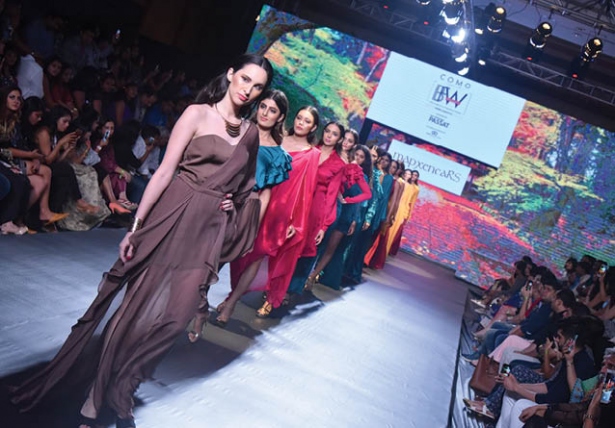 Fashion label MapxencaRS unveiled its first ever prêt collection 'An Autumn In Japan' at Indian Beach Fashion Week 2017, held in Goa recently
Reminiscent of a season that depicts the exquisite, natural beauty of Japan, the line featured influences of Japanese origami, textures and fabric manipulations.
The palette included deep greens, ochres, hues of brown and ox reds,
tailored to pure chiffons, georgettes and satin silk fabrics.
The label is founded by Riddhi and Siddhi Mapxencar who are originally
from Mapusa.