So Georgette !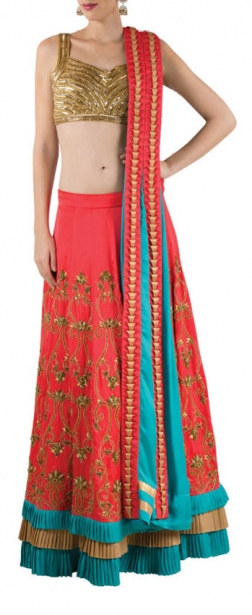 A stylish, stiffer and elegant georgette dress or sari made out of heavily twisted yarn or embroidery can light up your evening glam
Georgette is a light-weight, clingy and semi-sheer fabric which can accentuate your figure. It is named after French dress maker Georgette de la Plante.
What makes it unique is its crinkly surface. Compared to other fabrics, georgette gives a sari an appealing appearance and catches the eye of the audience. Over the course of time, georgette saris have gained immense popularity among Bollywood actresses, models and affluent women.
Suitable for almost every season and occasion, its delicate texture makes it an ideal pick for India's hot summers.
If you are a super-trendy fashionista, these five awe-inspiring georgette
saris can make a stylish addition to your wardrobe:
Read the full article in 'Viva Goa' magazine copy.
Viva Goa magazine is now on stands. Available at all major book stalls and supermarkets in Goa.