Effortless Transition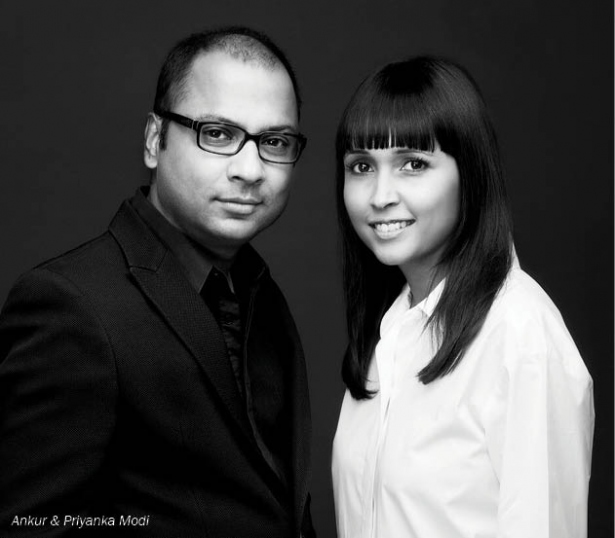 Priyanka and Ankur Modi of luxury prêt brand Twelve AM:PM brings classy styles in contemporary tones to Goa
Priyanka Modi fulfilled a childhood dream to design great clothes that would stand out. She and her husband Ankur have taken Twelve AM:PM across India's celeb circle and beyond, and the luxury prêt label looks set to take Goa by storm with its first store in Vivanta by Taj Panaji.
With 15 years under their belt, these minimalist designers reach for super-chic, elegant lines with every collection. The aim is seamless and effortless transformation from day to evening, a vision reflected in the label name itself. Priyanka and Ankur work as a team, the latter focusing on production and finance and the former on creative energy.
VIVA GOA speaks to Priyanka Modi about the brand and her expectations from the duo's new store in Goa
What does the name Twelve AM:PM signify?
I have wanted to be a designer since the age of 12. AM:PM is our first brand, and is basically our initials (Ankur Modi : Priyanka Modi). It also signifies the fact that we create designs that are great to be worn in the day as well as in the evening, and that most of them can be dressed up or dressed down depending on the occasion and time!
Read the full article in 'Viva Goa' magazine copy.
Viva Goa magazine is now on stands. Available at all major book stalls and supermarkets in Goa.