IndiaTourism Goa gets new head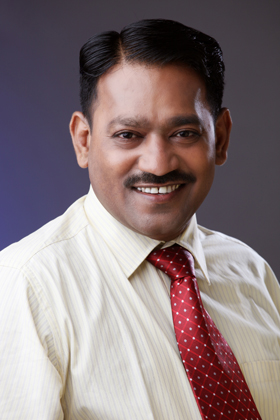 Jitendra S Jadhav, assistant director, IndiaTourism, Mumbai has been assigned with additional responsibility as manager of IndiaTourism, Goa.
Prior to taking up his current assignment, he was posted to niche tourism division, Ministry of Tourism, New Delhi. He handled various verticals like adventure, cruise, medical, wellness, golf, (meetings/ incentives/ conferencing/events) MICE, polo, film, wildlife, eco, sustainable, and spiritual tourism.His earlier positions include assistant director and head of the office of IndiaTourism, Frankfurt, Germany from 2013 to 2016 with a jurisdiction of all countries of Europe, Commonwealth of Independent States and Israel. He was also deputed to South Korea to attend a high level policy forum on sustainable tourism organised jointly by United Nations World Tourism Organisation and Korean Partnership Initiative for Sustainable Tourism from June to July 2019.
Jadhav holds an MBA in Marketing Management and Diploma in Travel & Tourism and has a total experience of 24 years, including 16 years in the Ministry of Tourism. He has also completed specialized certificate course in German from University of Mumbai. He is known as an Adventure enthusiast and extensive traveller.
Jadhav has visited more than 35 countries all over the world and has immense experience. Currently he has been involved in matters pertaining tourism promotional activities, public relations, liasoning with the state governments, travel trade fraternity and corporate bodies.