The Secret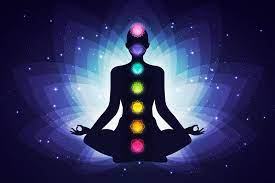 The secrets relating to energy, wisdom, honour, healing, mystical journey, spiritual blessings, teachings, and knowledge are all different variants of the inner core
The universe is a mystery of secrets. One can only be spellbound by this miracle. It has many secrets which help run the course of lives. Some are revealed, while others are not. Few enlightened souls are fortunate to discover these secrets. The path to this mystery is a secret despite being close. Eminent spiritual personalities have written about it.
One secret is that we must not hate anyone but pray for everyone. Most gossip or rumor mongering begins with jealousy. Gossip dies when it hits a wise person's ear. The gossip monsters or backbiters are often heavy carriers of negative energy. When someone speaks ill of a person or a situation, they must be informed to speak positive thoughts instead. You win every time you think positively. It is disgusting to gossip behind someone's back or plan a coup It is a greater sin to speak ill of that person. You tend to attract their negativity by doing so. At times people have a certain obsession and even determination. The circumstances fail when it comes to the choice. They choose darkness over light and get surrounded by people who are very toxic and think they are meant to play with people's feelings rather than being in the ocean of humanity. But if one focuses, then one will live based on the saying, "Focus goes where energy flows." One has to be responsible, handle situations well, engage in good self-care, work on inner peace, walk away from negativity, be resourceful and be the best musician with the right note in a song and play it for the world to hear.
Another secret is that hope is a wonder to make matters work out eventually. Apart from our silence, our whispers are powerful to determine what works in life. There is an old saying, "Where there is a will, there is a way". To find this way, we need to find the "why" and to find the why we need to have the "will", and to have the will we need to have positive thoughts.
This is why we need to focus on our goals every day despite obstacles and hardships. This is the secret to success. We can't be outstanding in life, scholars in academics and be the best always, but it is essential that we try our best. Every expert was once a beginner, just like the old saying where imperfect action is better than being perfect in action. Of course in all this, you need help from the right people to support, guide, coach, and train you. You can achieve the impossible if you have the support of the right people.
One secret is from the Shastras, where exercise, good behaviour, yoga and meditation is recommended. The underlying purpose is to stay calm amid chaos. A busy mind finds no answers. Answers can be found with a calm mind. Whoever has learnt to keep calm always attains success. Stress kills many. Scores of people suffer from diabetes and hypertension nowadays on account of stress. Stress comes only when you respond in a particular manner. If you know the right way to respond, then you have the right attitude in life and no amount of stress will bother you. It is hard to get there, but at the same time, the best view can be seen after the hardest climb.
Read the full article in 'Viva Goa' magazine copy.
Viva Goa magazine is now on stands. Available at all major book stalls and supermarkets in Goa.