A LOSS FOR ART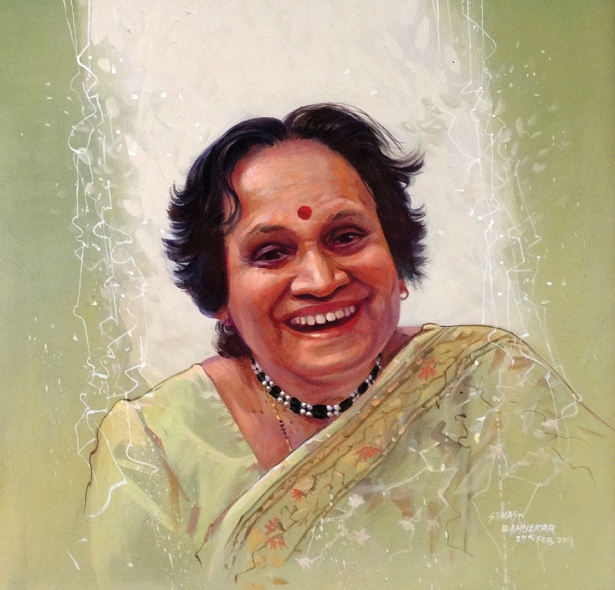 With the passing of eminent artist PRAFULLA DAHANUKAR, Goa has been left with a bottomless void. Sunaparanta — Goa Centre for the Arts paid tribute to her memory
Sunaparanta – Goa Centre for the Arts paid glowing tributes to the effervescent and large-hearted Goa-born artist par excellence
Prafulla Dahanukar. Prafullatai, as she was fondly called by her myriad admirers and followers, passed away on March 1, after protracted illness leaving behind her husband noted industrialist Dilip Dahanukar, two daughters Gopika and Gauri, and grandchildren.
The art gallery, which is owned by Dattaraj & Deepti Salgaocar organised a condolence meet at its premises on March 13, where some of the prominent members of the Goan art world along with noted writers, historians, artistes, businesspersons and politicians came together to honour Prafullatai.
Dattaraj went on a nostalgic trip and fondly narrated his association with Prafullatai and how she shaped his views on art. Former chief minister of Goa Shashikalatai Kakodkar, noted writer Margaret Mascarenhas, celebrated dancer Swati Bhise, folk scholar and ex-member secretary of Goa Kala academy Pandurang Phaldessai, senior artist Hanuman Kambli and members of Prafullatai's family including Lalita Joshi and Vaishali Joshi spoke of the irreparable loss on the passing away of such a gentle soul and their association with her.
Read the full article in 'Viva Goa' magazine copy.
Viva Goa magazine is now on stands. Available at all major book stalls and supermarkets in Goa.