BEHAVE!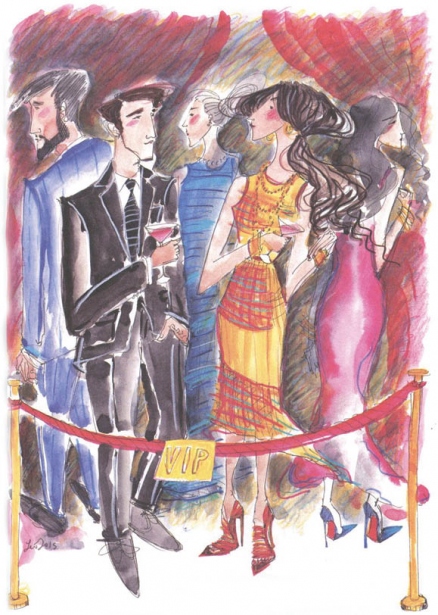 Segregated seating (by social status!), the shocking absence of pleases and thank you, and that enemy of manners – the smartphone – have left SHOBHAA DE wondering where it will all end
We may have come far as a species. But we've got a long way to go for civilization. Recently, I was lunatic enough to accept an invitation to a high profile wedding reception in New Delhi. The mother of the bride is an old friend and had been most persuasive over the phone. I was going to be there on the same date to attend to some business, and thought, "Oh, what the hell!" (Note: as a decision-making tool, this one leads to surprising poor results.) I decided to go, even though the venue was miles out of the city, and an unexpected thunderstorm had caused a major traffic snarl en route. We reached the venue after an hour and a half, thirsty, decidedly cross, and muttering darkly, "This reception had better be worth it."

We entered the elaborately put together "designer" venue and fled soon after. I was not just cross now, I was livid. So here's the thing: A wedding is a joyous celebration for friends and family. It is not an event designed by professionals to impress a horde of strangers. The biggest faux pas you can commit while planning a wedding is to demarcate areas for VIPs and "commoners"; this wedding was committing this particular one like glaring faux pas were going out of style. Not only did it have designed areas (VVIP, VIP, commoners), they were guarded by Bollywood-style bouncers, presumably employed to keep the riff-raff from meeting the hosts, who were having their own private party in a dark corner, with their super VVIP friends. NO one could get beyond the phalanx of heavily armed bodyguards and wish the young couple, and most, understandably enough, left in a huff. The ones who stayed behind were seen trying to fend for themselves as the hapless barmen told them that the booze had run out. I told myself, "Well, this is Delhi…" and left, sadder, and wiser.


Read the full article in 'Viva Goa' magazine copy.
Viva Goa magazine is now on stands. Available at all major book stalls and supermarkets in Goa.