The memory keeper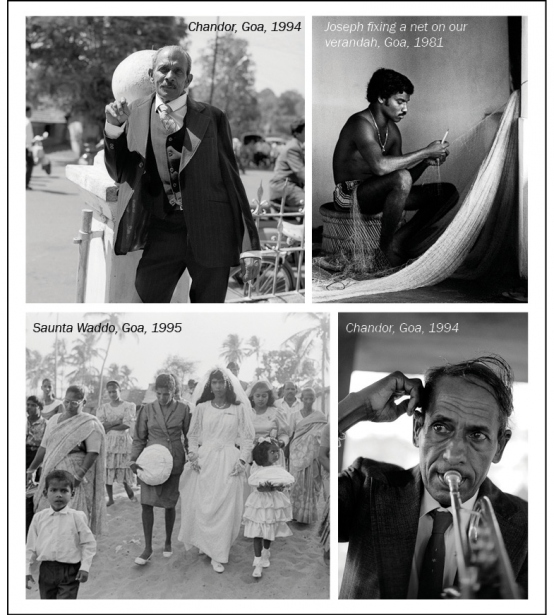 Renowned photographer Karan Kapoor, the London-based son of yesteryears Indian film icon Shashi Kapoor, is showcasing his early memories of Goa at an exhibition in Mumbai. An exclusive VIVA GOA interview
Goa was his muse all those years ago and its memories keep coming back to refresh his life. Celebrated photographer Karan Kapoor is showcasing his work for the first time in India at an exhibition in Mumbai, and his images of Goa will be displayed for all to see.
As the youngest of three children of film actor and producer Shashi Kapoor and Jennifer Kendal, Karan Kapoor spent Christmas and Diwali every year at Saunta Waddo in Baga back in the 70s and 80s. Even then, as a teenager, he had begun taking photographs, capturing things that inspired him on film. Having moved to London, Kapoor
has since shot for a wide range of
world-class advertising campaigns, including Atlantis Dubai resort, Royal Caribbean cruises, English model Twiggy for skincare brand Olay, Debenhams department store and a host of others.
He was most famous in India as 'the Bombay Dyeing guy' when he played model for the textile giant in the 80s, but his personal work from behind the camera has captivated for years. His exhibition in India titled Time and Tide will focus on the older generation of Anglo-Indians in Calcutta and Mumbai in the 80s, and the Goa that was so well-loved back in the 70s.
The series of black and white images will be exhibited at Tasveer Art Gallery in Mumbai from September 22 to October 2016, and will tour other spaces belonging to the art company throughout the year.
Karan Kapoor takes a trip back into the past with VIVA GOA, recalling his memories and life in Goa…
Read the full article in 'Viva Goa' magazine copy.

Viva Goa magazine is now on stands. Available at all major book stalls and supermarkets in Goa