'Goa should maintain and enrich its culture'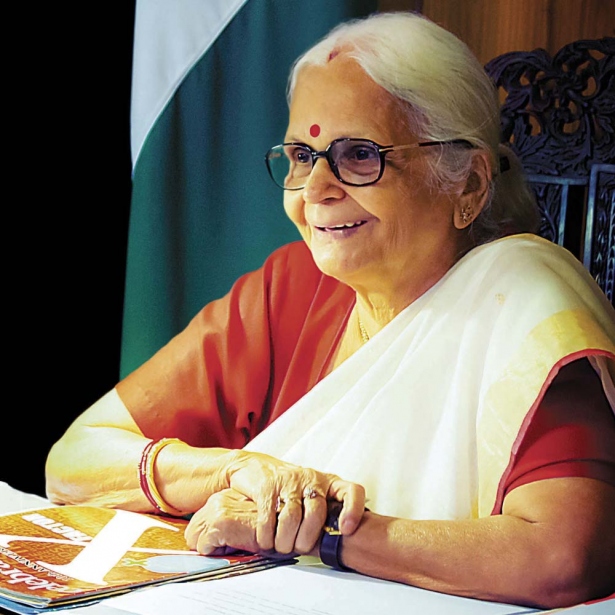 The state's first lady governor Mridula Sinha strives to lead Goa towards attaining its vision and goals. She is among the select few in the entire country to be nominated as an ambassador of the Swachh Bharat Abhiyan by Prime Minister Narendra Modi
Born in the village of Chhapra of Muzaffarpur District, now in Bihar, Mridula Sinha completed a post-graduation degree in Psychology and followed it up with a teaching degree. She started her life as a college lecturer at the Dr S K Sinha Women's College in Bihar and later as principal of the Bharatiya Shishu Mandir in Muzzaffarpur. She married Dr Ram Kripal Sinha, who was earlier a college lecturer and later became a cabinet minister in the Bihar state government.

Mridula Sinha is a frequent contributor to columns in various national and regional Hindi newspapers, magazines and periodicals. She was the founder and editor of the Panchva Stamba (The Fifth Pillar) magazine. She has authored more than 46 books in various disciplines and has participated in more than 500 programmes of All India Radio and Doordarshan on literary, political and social issues.



Read the full article in 'Viva Goa' magazine copy.
Viva Goa magazine is now on stands. Available at all major book stalls and supermarkets in Goa.