Loving Goa Long-Distance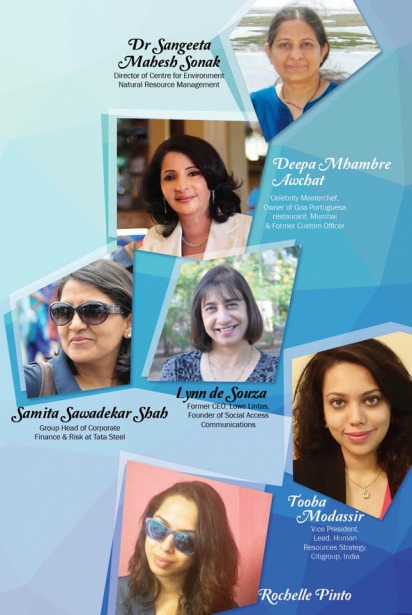 Many women have successfully created reasons for Goa to be proud of its daughters, and despite living away, they continue to consider this beauteous land their home
The time has long gone when women were largely confined within the home. Goa has been blessed with a society a bit more forward thinking than the rest of India. It's a place where women have equal rights by law, are comfortable being independent and are looked upon with respect in most homes.

No one looks twice when the fledgling leaves the home, or the just-married prefers working over expanding the family, or when the youngster perhaps decides to journey across the world and live an independent life. Goa is full of success stories, and women have been particularly resilient outside the comfort of an approving society
.
Many find their feet outside Goa for reasons as common as education and a higher scale of competitiveness in jobs. Former Panaji resident Samita Sawardekar Shah, group head of Corporate Finance and Risk at Tata Steel, moved to Ahmedabad so she could complete a masters in business administration (MBA) from the country's ace management school Indian Institute of Management (IIM, Ahmedabad). Others move for family – Dr Sangeeta Mahesh Sonak, director of the Centre for Environment Natural Resource Management (CERN), found herself uprooted from Panaji when her husband accepted the position of a judge of the High Court of Bombay.
Read the full article in 'Viva Goa' magazine copy.
Viva Goa magazine is now on stands. Available at all major book stalls and supermarkets in Goa.