Goan Gourmet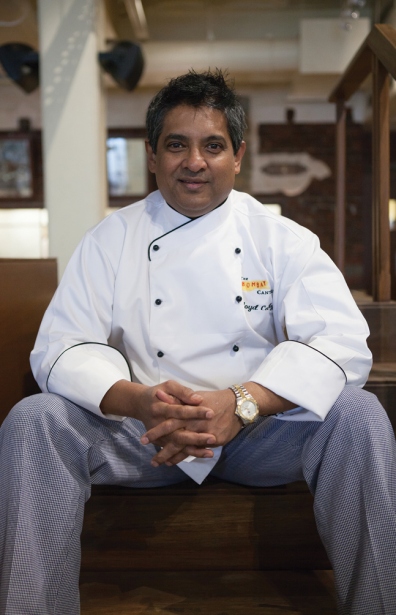 Food memories flood US-based Chef of Goan origin Floyd Cardoz' mind when he thinks of Goa. His experiences growing up in Mumbai and vacationing in Goa as a child have led him to become one of New York's most impressive chefs, giving even US President Barrack Obama reason to hold a fund-raiser at his US restaurant 'White Street'
While he believes in keeping his chefs happy so that the meals they prepare are always the best, he also knows that tapping local ingredients is the key to developing a menu that stands out.
Floyd Cardoz, who traces his roots to Raia in south Goa, has gone from being a confused pre-teen sitting before a
five-course meal in Mumbai to a sought-after chef in New York. After studying at the Institute of Hotel Management (IHM) in Mumbai and working at the Taj Mahal Hotel, he moved to Switzerland to hone his skills at Les Roches, the European country's top culinary school.
He has since competed in popular reality
TV show Top Chef Masters and
hosted US President Barrack Obama.
At a time when ingredients from all over the world are available in the local market, Cardoz wants only locally sourced food components in his two signature restaurants, White Street in New York
and Bombay Canteen in Mumbai.
On wanting to become a chef...
I was studying science at St Xaviers College in Mumbai at that point and I happened to read a book called Hotel by Arthur Hailey which is based on the hospitality industry. I was very intrigued by the whole process of how hotels work and decided that maybe that is something I wanted to do. I enjoyed what I was doing at that time, but I wasn't really passionate about it.
Read the full article in 'Viva Goa' magazine copy.
Viva Goa magazine is now on stands. Available at all major book stalls and supermarkets in Goa.