A BIT OF BURMA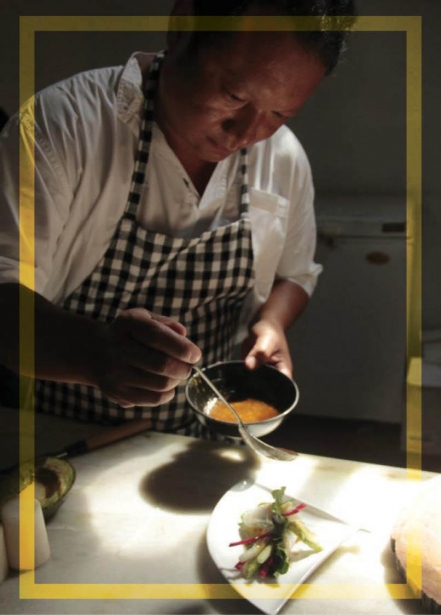 Bawmra Jap brought the nuances of his heritage and experience of his travel around the world together in a tribute to Burmese cuisine in Goa with his restaurant Bomras
Most people's knowledge of Burmese cuisine does not extend beyond dishes made with noodles, rice and coconut milk. But at Bomras, it has an interpretation with a modern twist influenced by Japanese, Thai, Chinese and Indian, and local Goan. Located in Candolim, the restaurant was started by Bawmra Jap who moved from London to Goa 13 years ago with his wife – for her three-year project on vaccines against HIV – and daughter.

He had hoped to live a leisurely life of soaking in the sun and the sea, but even Goa's unhurried pace couldn't stop the chef in him from wanting to run a restaurant. Bomras came into being as a little restaurant serving stylish, modern European food. He decided he would showcase the food of Burma, using the up-to–date skills he had developed. And so the 'modern' Burmese restaurant was born.



Read the full article in 'Viva Goa' magazine copy.
Viva Goa magazine is now on stands. Available at all major book stalls and supermarkets in Goa.