The store that sells the world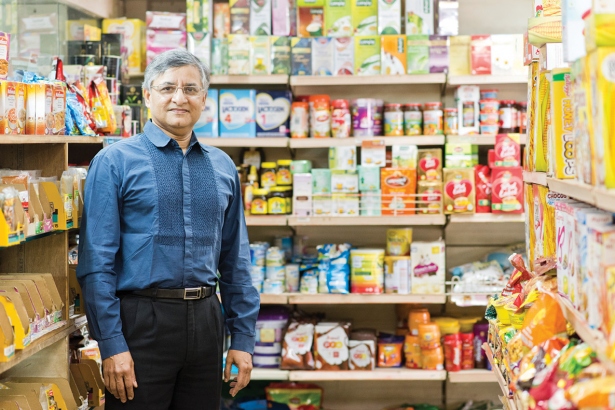 Magsons has been a story of success through vision, hard work and quality service. The man behind one of Goa's largest retail chains Kirit Maganlal discusses what brought Magsons into being 25 years ago to 12 outlets across Goa and what keeps it going
It started out as a challenge by bunch of buddies and has turned into one of Goa's best known, home grown retail chains. Magsons was launched in 1990, four years after the gauntlet was thrown, by Kirit and Andrea Maganlal.
It's gone from what could only be called a mom and pop store with enduring vision and passion to a business sprouting its wings and soaring to the future. With Kirit Maganlal at the helm undoubtedly inspired by the skills of his father – affectionately called 'kaka' by all he welcomes at the Magsons flagship store in Miramar – the retail chain has been moving forward steadily.
Walk into a Magsons store today and you'll find a smÖrgåsbord of items from around Goa and the world. It's like your local pantry ran riot – there's the service of the staff that treat you like family, and a veritable choice of products.
From artisanal cheese to Goan dodol, fish from Scandinavia to crunchy puris, wines and spirits from across the globe to home-bottled pickles and organic grains, it's all on the shelves. As it moves forward, Magsons looks at keeping up with the times with mobile technology and electric scooter home delivery systems.
The Maganlals dreamed of changing Goa's retail landscape, and how they have succeeded! VIVA GOA speaks to Kirit Maganlal about his successful entrepreneurship skills.
On getting into business…
Gujaratis are born businessmen and isn't that right?! Even though our blood now is truly Goan. Our family celebrates a century in Goa in the next decade and we have no family connections anywhere in Gujarat – my forefathers came from Diu, which at one time was a union territory with Goa and ruled by
I studied Post Harvest Food Technology, underwent rigorous training at the MAFCO Bacon Factory and Piggery Farm at Borivali, Mumbai, and spent nearly a year at the Karnataka Fisheries College at Mangalore.
Read the full article in 'Viva Goa' magazine copy.

Viva Goa magazine is now on stands. Available at all major book stalls and supermarkets in Goa.