On the pitch forever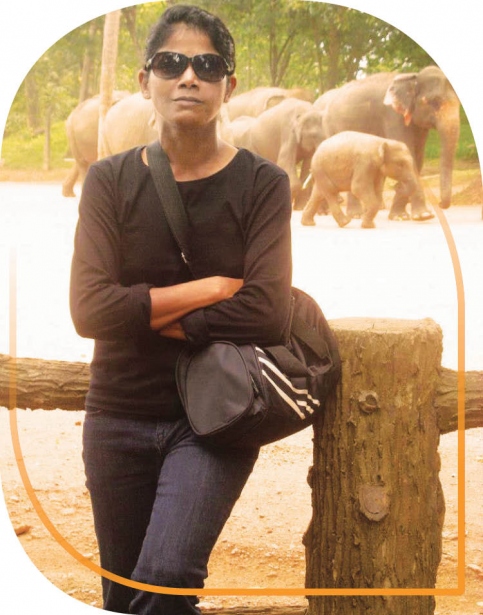 Maria Piedade Rebello, of Curtorim in south Goa, is no ordinary woman. The former football India captain and currently FIFA referee assessor commands a respectable aura with her very presence on field intimidating players and viewers alike
No player underestimates the power of this lean woman. She might appear frail and amiable, but on field she is as tough as steel with a tiger's gaze. To Maria Piedade Rebello, football has been her only passion. As a child she would play with boys and was never afraid of getting hurt.
Her love for the game took her around the village watching every match. Rebello's performance in the women's team soon earned her place in the state team which she captained in 1993 and then the India team, leading it in 2001. When her playing days were over, she simply refused to leave the turf.
Coaching was not something she wanted to do. It was the action on the field that beckoned. Within no time, she enrolled to learn refereeing with the Western Indian Football Association. Rebello's confidence during men's matches made people sit up and take notice. No one dared question her for calls on fouls, red or yellow cards.
Rebello then pursued her FIFA referee certificate which she achieved in 2007 offering her international projects and tournaments. Football is something she has kept close to her heart. She is an inspiration to many young women determined to follow their dreams.
Maria Rebello speaks to VIVA GOA about her journey in the sport she owes so much to…
What made you join football?
I come from the age when there was no technology. Now we have things to entertain us like television, video games, internet and more. During my time, there was nothing of this sort. My father was a good football player, and so were my brothers.
Read the full article in 'Viva Goa' magazine copy.

Viva Goa magazine is now on stands. Available at all major book stalls and supermarkets in Goa