Women set to join Goa Fire service, says CM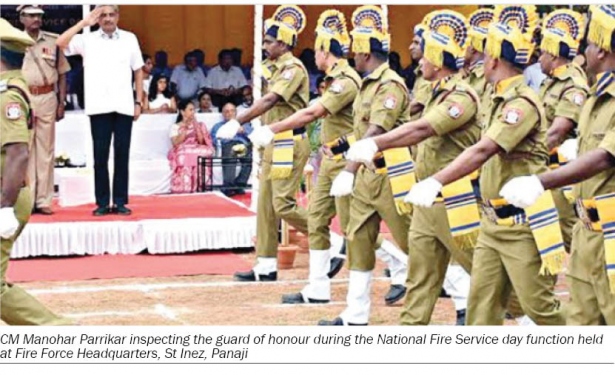 Chief Minister Manohar Parrikar recently said that women firefighters will soon join the Goa state fire force services even as the process to recruit women in the all-male institution has started.

Parrikar was speaking at the National Fire Service Day function organized by the Directorate of Fire and Emergency Services, Fire Force Headquarters, St Inez, Panaji.

Speaker Dr Pramod Sawant, Chief Secretary Dharmendra Sharma, Director General of Police (DGP) Dr Muktesh Chander, Director of Fire and Emergency Services Ashok Menon, former Staff Members of Directorate of Fire & Emergency Services and other dignitaries were present on the occasion

Speaking further, the Chief Minister said that nobody should not be surprised to see a fire service women in near future as women recruitment has been opened for them even as the process was already started by the previous government.

The Chief Minister also reviewed the parade and later paid homage to the firemen martyrs who sacrifice their lives during the course of duty, followed by a fire prevention week, to raise the public fire safety awareness.

Earlier, Director of Fire and Emergency Services Ashok Menon welcomed the gathering and Deputy Director Nitin Raikar proposed the vote of thanks.