21st annual Interiors & Exteriors expo set for January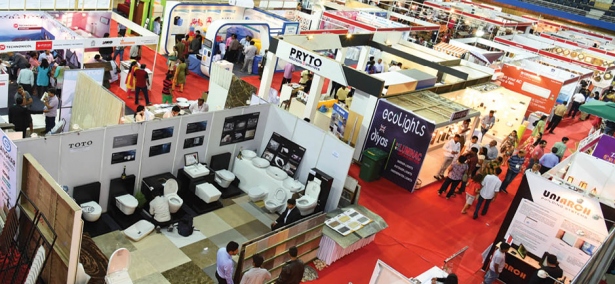 Goa's biggest exhibition on art,architecture, furniture, interior design, building and construction returns to Goa from January 25-28. The 21st edition will be held at the air conditioned Dr Shyama Prasad Mukherjee Stadium near Goa University, Bambolim.
Interiors & Exteriors provides holistic solutions to living spaces and a common platform for one-to-one interaction between trade members and manufacturers from around the world.
It is the only exhibition in Goa to be supported by the Indian Institute of Architects (IIA) Goa Chapter and CREDAI. National magazine partners are Better Interiors, Architecture: Time Space & People, Architecture + Design and Casaviva. Event associates are the Indian Institute of Interior Designers while the lifestyle magazine partner is Viva Goa.
Organiser Media Promotions Pvt Ltd is a leading name in exhibitions, event management and media services with more than two decades of experience
in organising such shows in India
and abroad.
Interiors and Exteriors will serve as a showcase for a wide array of products including tile and ceramics, UPVC windows and doors, roofing solutions, hand-painted ceramics tiles, wall papers, flooring, false ceilings, blinds, sinks, solar thermal and photovoltaic product solutions, security and home automation systems, engineering equipment, agriculture and gardening equipment, wired netting, construction chemicals and accessories, AAC blocks and mortars, aluminium ladders, art objects, paintings, sculptures, marble artifacts, artificial flowers, consumer care and lighting, candles, bathroom and kitchen sanitary fittings and accessories, electronics, pavers, inverters and stabilizers, furniture, fountains, plywood, timber, veneers, laminates, wood finishes and coatings, table and bedroom linen, carpets, quilts and cushions, curtains and upholstery, household cleaning aids, Christmas décor and more.
For stall bookings and information, call Kajal Ramrakhyani on 09822689598 or 07720842224 or
visit www.interiorsexteriorsgoa.com.