7 Rainy Escapes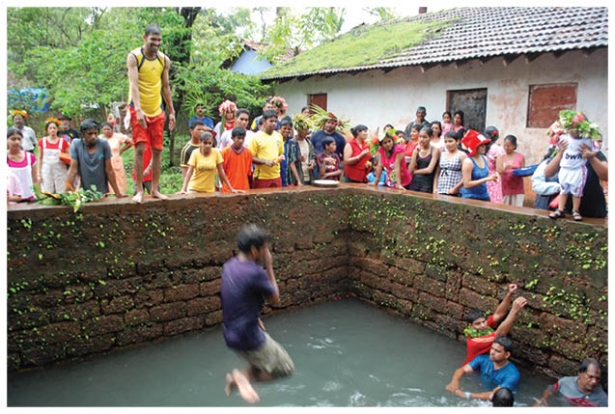 Get a bunch of your friends together to celebrate a festival or take a trip this monsoon season
Once the sizzlers and fireworks in the heavens cease, Goa awaits a pounding by the southwest monsoons. As the showers quench the parched earth, wash the grime from the foilage and clear the dust from the atmosphere, Goans breathe easy.
Besides enjoying their deep sleep in cozy beds, what else does Goa have in store? Plenty! But we have to hold on until the mountains get saturated, the wells overflow and the rivers gush in full fury to really get soaked in monsoon fun.
São João
Come June 24 and the festival of São João pulls Goans towards their wells. In Siolim, men gather with traditional ghumots and wear creatively designed crowns. In a procession, singing and playing the ghumots, they visit the crosses and the chapels in the ward
to pray.
A copel is then placed on the cross. The last cross is in a flooded field, and the boys must wade in waist deep water to reach it. Then, a small celebration takes place with feni and local snacks and fruits like mangoes and jackfruits. These snacks are joyfully given by newly weds or parents of babies less than a year old. The procession then heads to a
village well where youngsters jump in with gusto.
Read the full article in 'Viva Goa' magazine copy.

Viva Goa magazine is now on stands. Available at all major book stalls and supermarkets in Goa.