Moving forward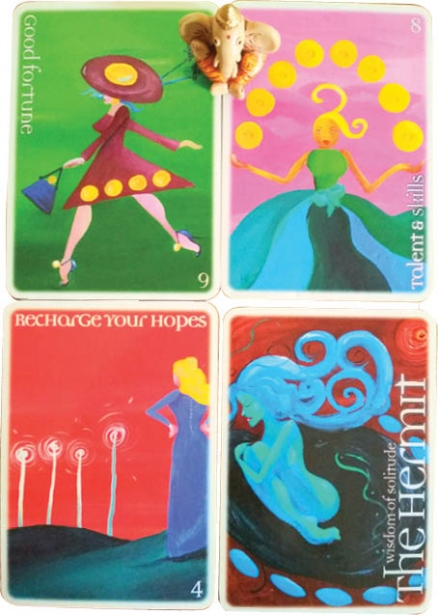 August is the time to forget about old emotional attachments, however significant, and embrace the present
The Nine of Pentacles is one of the most uplifting and encouraging cards in the suit. It signifies the culmination of a cycle or even the attainment of a goal or desire. The Nine of Pentacles is about enjoying the good life and the fruits of your labour.
You have worked hard to get here, so now, sit back, relax and enjoy some of life's luxuries. You deserve it! Do not be afraid to splurge, indulge or pamper yourself, particularly if it is a reward for all of your hard work. Treat yourself to a special occasion, to simply celebrate the journey you have been on to achieve your goals and to re-energise yourself for the next phase.
It is a time to enjoy this good energy and good fortune and also to share it with others. It's a good time to give to those who could do with a helping hand. Instead of hoarding your good fortune, allow the energy to travel by giving some away.
If you are close to reaching your goal but you have not made it yet, then stick to your programme and continue until you have reached that goal. It will happen soon.
The Nine of Pentacles points to success and happiness. It could be a much better job coming your way, better than you would have thought possible, or some big business order. Even if you're currently employed, expect a change for the better, both in terms of your circumstances and pay. You will have a lot to be grateful for this month!
Challenges of the month
This card – the Eight of Pentacles – shows the need for meticulous attention. People who are painstaking are often dismissed as nitpickers, but their extra effort ensures everything is as it should be. It's a matter of caring – taking the time to check the little details.
Read the full article in 'Viva Goa' magazine copy.

Viva Goa magazine is now on stands. Available at all major book stalls and supermarkets in Goa.