Goan Saraswat cuisine festival at Cidade de Goa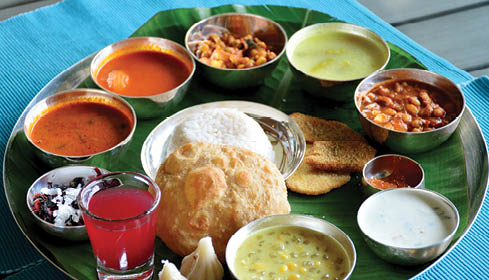 Cidade de Goa will be paying homage to one of Goa's oldest cuisines from August 20-27. Goan Saraswat cuisine uses fresh backyard vegetables and fruits, intertwined with age-old spice mixtures for its distinctive flavour.
Predominantly vegetarian, Saraswat cuisine is the cuisine of Saraswat Brahmins from the Konkan region alongside India's western coast. Almost every dish sees the use of coconuts, grated and blended with freshly ground spices. Then comes the fresh tamarind and roasted dried chilli which lends a rich flavour and aroma to the dish. To combat the spice, the cuisine offers a scrumptious treat at the end of the meal with a coconut-infused sweet which adds a creamy texture to it.
"Goan Saraswat cuisine values simplicity above anything else and that is why it seamlessly unifies elements that are easily available in the locality with traditional homemade masalas" said general manager Neeta Brid.
The chefs have recreated these delicious flavours, which have lived only within the kitchen walls of ethnic Goan households and secret family cookbooks. The hotel bring you the same authentic taste in a specially crafted menu for lunch and dinner.
From the Konkan shores to your plate, celebrate Goa's rich culinary past with the Saraswat Food Festival and experience a historic culinary journey at Café Azul from August 20-27 only at Cidade de Goa, Dona Paula.