Rekindle your love for coffee at Grand Hyatt Goa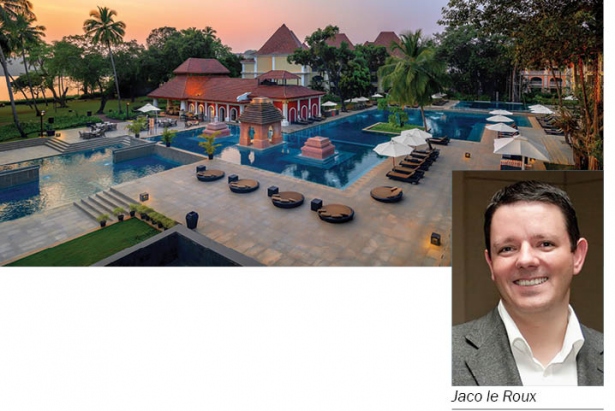 This monsoon, Grand Hyatt Goa prepares to warm its patrons up with the best freshly brewed coffee and toasty warm nibbles at its newly launched Confeitaria Coffee Bar. Open from 8 am to 11 pm, the coffee bar makes for the perfect destination with a view of the picturesque Bambolim Bay to enjoy a cozy Goan experience.
Nestled on the lower level of Grand Hyatt Goa, the Confeitaria Coffee Bar beckons customers with 35 different types of freshly brewed coffees from different regions paired with warm, freshly baked artisan bread and noshes. The interiors are artfully designed with plush couches, easy seating and eclectic interior accents. It's a perfect place to dive into a good book, inspire your creative mind or indulge in lazy afternoon conversations. From regular favourites to exotic blends, you are sure to find the best freshly brewed cup of the signature Devi Coffee Goa has to offer.
General manager Jaco le Roux said, "Apart from different varieties from the coffee regions of India – Karnataka, Kerala and Tamil Nadu, like Baba Budangiris specials, Chickmagalur Arabica, Coorg Arabica, Wayanad Robusta and Nilgiris Arabica, you can try more indulgent flavours like the Devi Natural Flavoured coffees - Ivory Coast Mocha, Madagascar Vanilla, Cinnamon Verum and Turkish Arabica. Coffee enthusiasts can pick from gourmet specials or infused coffees like Old Rum Barrel and Whisky Barrel. If you are looking for an international flair, you can find favourites from Brazil, Ethiopia Kenya and Sumatra".
You can choose from a host of different hot and cold beverages like fresh pressed juices, comforting teas and milkshakes. Adventurous guests can try out the special coffee cocktails.
Pair your brew with in-house confections that include a spread of different flaky croissants and puffs, cookies, artisan bread and indulgent pastries. For foodies, the menu offers a variety of nibbles like toasted paninis, salads and light bites.
Grand Hyatt Goa's Confeitaria Coffee Bar endeavours to ensure you not only spend quality time but also create some lasting memories. On sale, as memoirs, are international selections of coffees, quirky cushions, arty photo frames and art, mugs, furniture, and more, all available on sale, including a vintage Vespa parked at the entrance.