It's about time!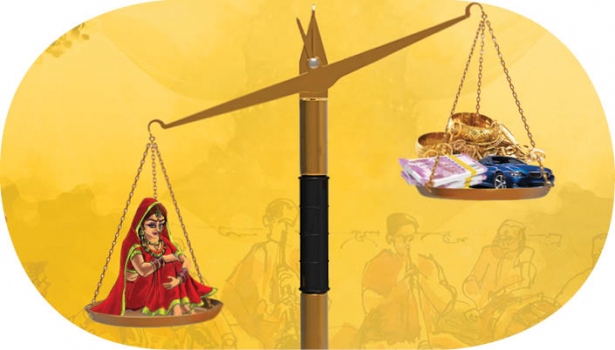 Governor Dr Mridula Sinha writes to her daughter about the ideal marriage and the burden of dowry
Here in India, chilling winters, normal temperatures and summer weather have hit different regions of the country. It's such a unique feature to have different seasons in the same country at one time.
In the midst of all this came the season of weddings. I often attend wedding ceremonies to bless the newly weds. I miss you very much these days and feel that it is now the right time for you to get married.
Our ancient scriptures advocate that it is the parents' duty to get their children married at the right age – 25 years onwards. Until then, one must practice celibacy and gain knowledge. Our society promotes marriage only after a couple has learned skills to earn their livelihood.
India's past showed an increase in the trend of child marriages due to several reasons before it gained the attention of social reformers. We are a unique society. Even today, people practice child marriage in some places, while in others even 30-35-year-olds are unmarried.
Youngsters are so involved in their careers that they tend to forget about marriage, so it is the responsibility of parents to remind them. Hindu literature approves eight types of marriage, including gandharva vivah in which a woman selects her husband.
Mithilanchal folk songs helped me understand marraige better. I have introduced them to you as well, and I can remember you melodiously singing those beautiful notes completely immersed in their meaning.
These folk songs were known as sanskar geet and helped teach cultural values. Broken marriages have existed throughout our history, but it is widely accepted that an ideal marriage is strong enough to last many lives. A stable marriage is accepted globally as an ideal marriage.
Read the full article in 'Viva Goa' magazine copy.

Viva Goa magazine is now on stands. Available at all major book stalls and supermarkets in Goa.