THE OLD & THE NEW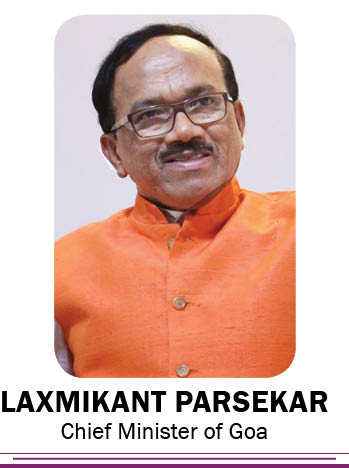 VIVA GOA asks prominent Goans in and out of the state, to look back at their fondest memories of 2015 and hopes for the coming year as we step into 2016
Laxmikant Parsekar
Chief Minister of Goa

One memory that stands out in 2015…
The day when the mining ban was lifted after a blanket ban of three and a half years.

One resolution for 2016…
I am inspired by the motto of our prime minister Narendra Modi – less government, more governance. I will try to follow this for the benefit of Goa and Goans. I will also try to spend more time visiting as many places in the state as possible to learn first-hand about the issues faced by the public.



Leander Paes
Tennis Ace & Grand Slam winner

One memory that stands out in 2015…
My partnership up with Martina Hingis on the ATP (Association of Tennis Professional) Tour and winning the Australian, Wimbledon and US Open Grand Slams mixed doubles. Three out of four is a remarkable achievement by any standards. Martina is a great partner and friend. We look forward to 2016 to go one better – the mixed doubles grand slam.

One resolution for 2016…
There are quite a few resolutions to achieve in 2016. I believe participating and winning a medal for India and myself at the Rio Olympics next year is my main goal. This would be my seventh Olympics as an athlete. Could I ask for more?

Rajdeep Sardesai
Consulting Editor, India Today TV

One memory that stands out in 2015…
Interviewing India's 'most wanted' at the time, Lalit Modi, in Montenegro of all places! The interview made global headlines and the revelations brought parliament to a standstill!

One resolution for 2016…
To work less, live life more!



Read the full article in 'Viva Goa' magazine copy.
Viva Goa magazine is now on stands. Available at all major book stalls and supermarkets in Goa.