The weight on their shoulders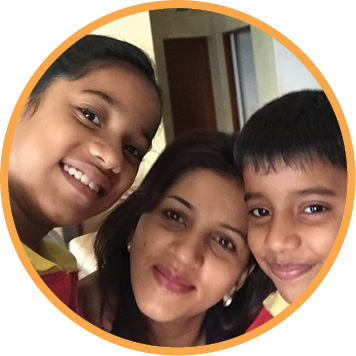 Today, children carry school bags that are nearly 25 to 45 per cent of their body weight. This, according to researchers, can cause deformities and other detrimental back problems. VIVA GOA asked a few parents and their children their ideas on lightening the burden on student's shoulders
NILIMA MORAJKAR,
Director, Sol de Goa

Do you believe school bags are too heavy?

Nilima Morajkar
I see many youngsters carrying overloaded school bags. With advanced technology, educational systems could easily be changed.
Schools could revise their teaching methods and relieve children from carrying many books to school. This is a very techno savvy generation with old school parenting, hence a combination of traditional and modern education would be highly appreciated by all.

Sachi Morajkar
Class 7
I love my text books and notebooks. I enjoy reading and writing, so I prefer carrying books to school. Though it's an added advantage to have an access to internet and an extensive library at the same time, I would still prefer to carry my school bag every day.

Soham Morajkar
Class 5
I don't like to carry my books to school. It would be more convenient to get an e-book. I feel e-books could become 'mobile schools' for us soon.

and many more in the Vox Pop...

...Read the full article in 'Viva Goa' magazine copy.
Viva Goa magazine is now on stands. Available at all major book stalls and supermarkets in Goa.