LIFE AT THE CUTTING EDGE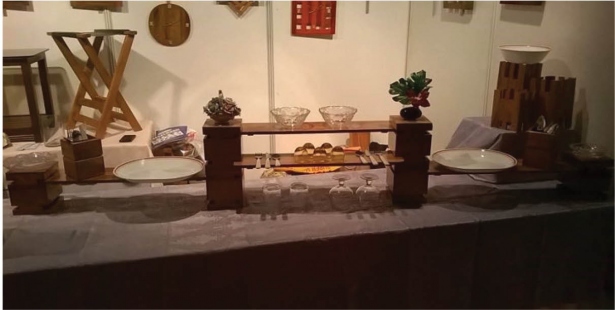 Managed by Neethi Fernandes, woodcraft brand The House of Anna Fernandes, is steadily gaining popularity with its wooden artifacts known for their simple designs
The House of Anna Fernandes, originally a subsidiary of Neethi, Jaipur, was officially launched in 2010 with an exhibition-cum-sale in Bangalore, and followed this up with participation in various exhibitions across India.
Today, the enterprise – consisting of just father and daughter – runs a store in Thivim, Bardez, and retails at exhibitions all over the country. Together, they design and sell wall clocks, serving trays, lamps, chopping boards, teapoys and more.

Geologist Frank Fernandes introduced designs in pure metal and natural gemstones such as onyx, and synthetic and American diamonds, under Neethi, the brand he founded. After he unexpectedly suffered a stroke seven years ago rendering his right side paralysed, his daughter Neethi Anna came to his rescue after completing a jewellery designing course in Mumbai. Since then she has literally been his right hand.