Gold rush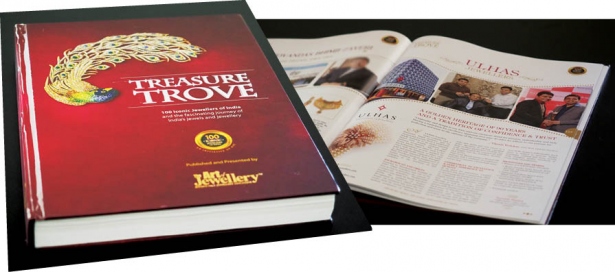 Recently named one of India's top 100 iconic jewellery brands, Ulhas Jewellers currently spearheaded by bros Vikram & Pritam Verlekar were recently named among the top iconic jewellery of India, therefore making the state proud
Jewellery is a universal form of adornment. It is a key look, and needs a wardrobe update every now and then, particularly if you are fashion conscious.
Jewellery houses are now a dime a dozen, but it is important to choose the right one so your hard-earned money is spent on high quality. Ulhas Jewellers has been one of the go-to brands in Goa since 1927. Its product line comprises gold, diamond, silver, solitaires, platinum and semi-precious jewellery.
The company insists on commitment to excellence and strict adherence to quality to stay at the top of the game. This work ethic recently earned it a spot in the Art of Jewellery magazine's list of Top 100 Iconic Jewellers of India.
Ulhas Jewellers managing director Vikram Verlekar speaks to VIVA GOA about his plans for the brand.
Trace your family's journey in the business.
As one of Goa's oldest jewellery houses, our origins date to the Portuguese era when Ulhas Jewellers marked its beginnings in 1927 with silver and gold jewellery, and gradually expanded its trade to diamonds imported from Portugal.
Founded by Pandharinath Verlekar, the business was originally known as Joalharia Modern, but with the entry of the next generation - Ulhas Verlekar, it was renamed to Ulhas Jewellers. Soon, the name assumed significance in the business as one of the first shops in Goa to introduce the concept of commercial jewellery trade.
Traditionally, products were made by family jewellers within the confines of homes. The Verlekar family, whose legacy can be traced back to 150 years, has taken bold steps towards establishing and developing this trade in areas that were not traditionally practiced.
Read the full article in 'Viva Goa' magazine copy.

Viva Goa magazine is now on stands. Available at all major book stalls and supermarkets in Goa.