When The Going Gets Tough…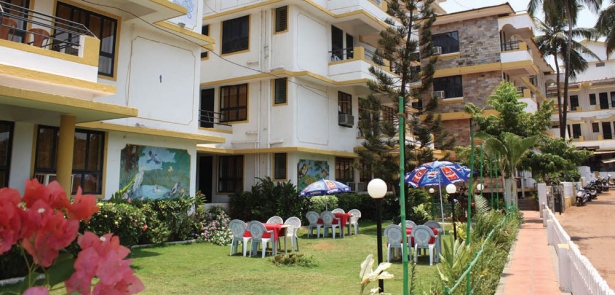 The Armacar Group, with six brothers as directors, have come a long way from first sports shop in Panaji back in 1988. Today, Armacar Holdings Private Limited has an array of business ventures including sports shops and dealerships of exclusive sports brands, hardware stores, hotels, a restaurant and supermarkets in Goa. Managing Director of the group Prakash Pereira is singing the song of success. He narrates the family's tough beginnings and describes how they fought through it all to create the continuously growing business
Prakash Pereira and his siblings have seen a rough phase of life since childhood. After losing both parents at a young age, the 10 siblings supported each other and came up the hard way.

After various trial and error methods, they now successfully run Armacar Holdings Private Limited, a company which owns hotels Alor Holiday Resort and Alor Grande Holiday Resorts, and a restaurant The Upper House. They are also the proud owners of Goa's famous sports shop Champs and Proline Fitness, hardware store Luis & Co and one of Goa's biggest supermarkets Delfino's.

Success didn't come to their door easily, but they achieved it through hard work, determination and sacrifice. VIVA GOA speaks to managing director Prakash Pereira about their voyage in business.



Read the full article in 'Viva Goa' magazine copy.
Viva Goa magazine is now on stands. Available at all major book stalls and supermarkets in Goa.