Speculating brushstrokes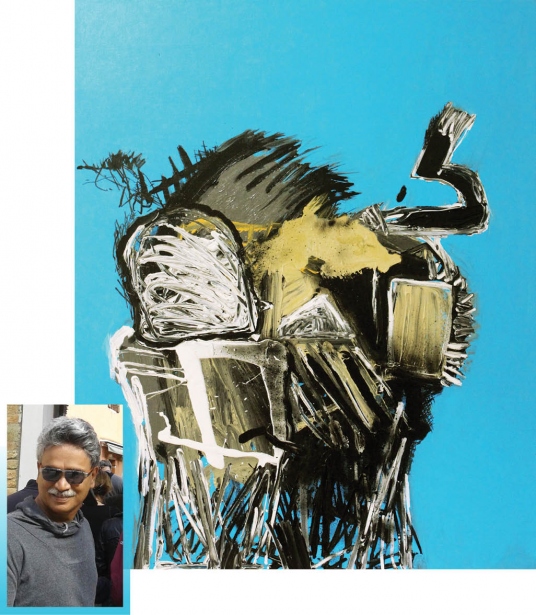 Artist Suhas Shilkar's paintings are a path of spirituality to him; his incoherent abstract art would deluge the onlooker's mind to probe a little more
He says, "It's not about beauty. It's about intensity and how the texture, line, colour, form, marks, etc. interact with each other within the space."
Intensity is what nudged Suhas Shilkar, Goa's foremost abstract artist, to enroll for the fine arts degree course at the Goa College of Art much against his parents' reservations and dismay. This bold decision in the late 70s threw up challenges and trepidation. Shilkar took the challenge head-on and survived to create a special space for himself in the art world. "My tryst with the art world began much earlier in my childhood with the introduction of various prints of noted abstract artists such as Joan Miro and others," he explained.

He added, "It was an exhibition, in the mid-70s, of abstract drawings, at the Institute Menezes Braganza Hall, based on the poems of Gurudev Rabindranath Tagore, by Vamona Ganesh Navelkar that triggered an urge in me to follow this direction."



Read the full article in 'Viva Goa' magazine copy.
Viva Goa magazine is now on stands. Available at all major book stalls and supermarkets in Goa.