Master in the art of selling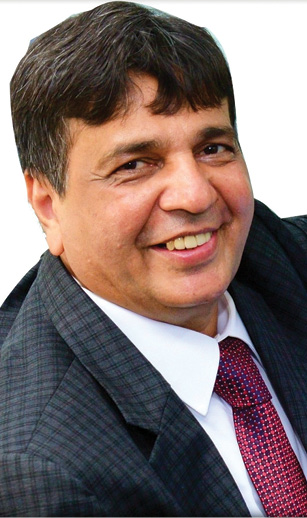 Narulla Veljee has created a niche for four decades in the real estate segment in Goa with his venture SpaceDeal, credited with launching new initiatives such as society hubs, property hubs, ambassadors, agricultural initiatives and builder banks
Offering comprehensive property sales, Narulla Veljee has built a trustworthy and positive image for his company SpaceDeal. He has bought, sold and brokered real estate for nearly four decades in Goa under the SpaceDeal flag.
After being given responsibility of the family property – Kismet Lodge which he rebranded to Kismet Hotel – he took time to learn about real estate in depth. He bagged his first big project when Dr Akhtar Hasan Rizvi of Rizvi Builders Mumbai wanted to extend his business to Goa. With the help of Veljee, Rizvi Towers, Rizvi Chambers and Rizvi Sadan rolled out in Panaji.
Today, Veljee's understanding and knowledge about real estate is almost unmatched. Selling spaces and being cost effective has always been
his ambition.
As SpaceDeal approaches its first anniversary, it has introduced 'walk the talk' with unique initiatives in preserving Goa's pristine greenery and heritage, mainstreaming farmer lobbies, creating jobs for Goan entrepreneurs, forming a builders' bank and finally providing housing to the real end user, the buyer.
Narulla Veljee speaks to VIVA GOA about his humble beginnings in the world of real estate.
Read the full article in 'Viva Goa' magazine copy.

Viva Goa magazine is now on stands. Available at all major book stalls and supermarkets in Goa.