Goan spice & everything nice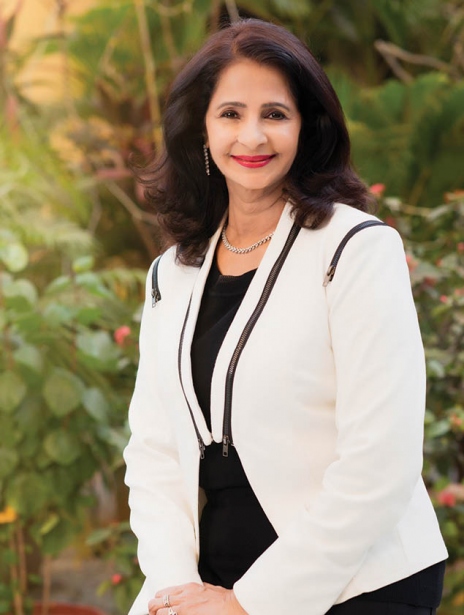 Known across India for her Goan restaurants in Mumbai, author and celebrity chef Deepa Mhambre Awchat looks forward to sharing her love for traditional cuisine with franchises in her home state
She gave up an officer's post in the Central Customs & Excise Department in Mumbai to follow her cravings for 'home food'. This love for the taste of her forefathers was so intense that her husband too gave up a prospective career in medicine and together, they set about running three of Mumbai's most well-loved restaurants.
After her marriage to Dr Suhas Awchat, Deepa Mhambre Awchat went on an insatiable hunt for Goan food across Mumbai where they lived. Her joke about opening her own restaurant to quench her desire was met with immediate action on her husband's part, and the duo opened Goa Portuguesa in Mahim on the feast of St Francis Xavier on December 3, 1988, as it was "an auspicious day for Goans".
The restaurant serves classic Goan Portuguese dishes and blew people's minds with its authentic flavours. Along the way, they also launched Diva Maharashtracha to celebrate unexplored recipes of the local communities in a stunning luxury ambience. After years of success, the Awchats ventured to classic South Indian cuisine after much travel and research, and opened Dakshin Culture Curry representing the best of Keralite, Tamilian, Kannadiga and
Andhra food.
With a lot on her plate, Deepa Awchat, a regular columnist for VIVA GOA, has delighted lovers of Goan and south Indian food with her ventures. She takes a break with VIVA GOA and discusses her entrepreneurial dreams
Read the full article in 'Viva Goa' magazine copy.

Viva Goa magazine is now on stands. Available at all major book stalls and supermarkets in Goa.