Bringing home the basics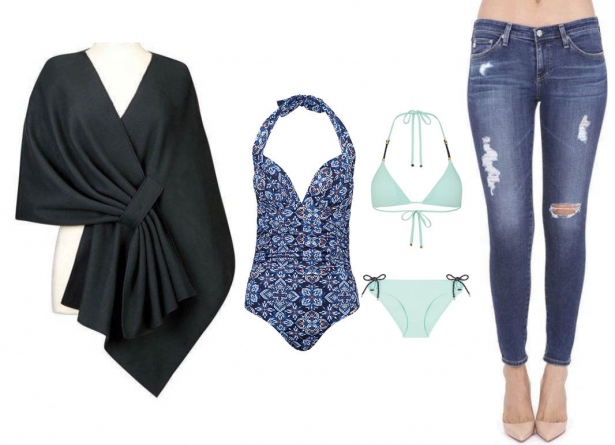 Wardrobe must-haves for those times when you just can't decide what to wear
A much-needed weekend getaway, that precious first date or meetings with senior management - no matter what the need, spending a few hours the night before pondering on the very crucial "what to wear" decision is inevitable.
Here are a few essentials that might make those decisions a tad easier – at least one of these will suit almost any occasion:
•

A pair of jeans: Nothing screams versatility more than a well-fitted pair of denims. Darker shades suit both casual and semi-formal wear. Ensure they don't rise too low and fit not too tight nor too loose. Comfort is key. Pair them with girly crops for brunches and dates, or crisp shirts, vintage tops or full-length kurtas to work.
•

Jackets: A nice formal blazer is always a must-have. New trends inspire pairing oversized/ boyfriend or fitted longer jackets over jeans, a nice pair of shorts or even an edgy club dress. If jackets are not your thing, opt for a cardigan from a good brand. Quality is very essential, especially for something that you would wear more often than the rest. Apart from a black or a white, you can also stock up a few more solid colours to brighten up basic outfits. Yet another option is a cape. Sleeveless or fitted sleeve chiffon, silk or even zari capes are statement items adding a fair amount of chic to an ordinary ensemble. From leather to denim to cotton, jackets have the power to add just the right amount of decency or spunk.
Read the full article in 'Viva Goa' magazine copy.

Viva Goa magazine is now on stands. Available at all major book stalls and supermarkets in Goa.