It's about time!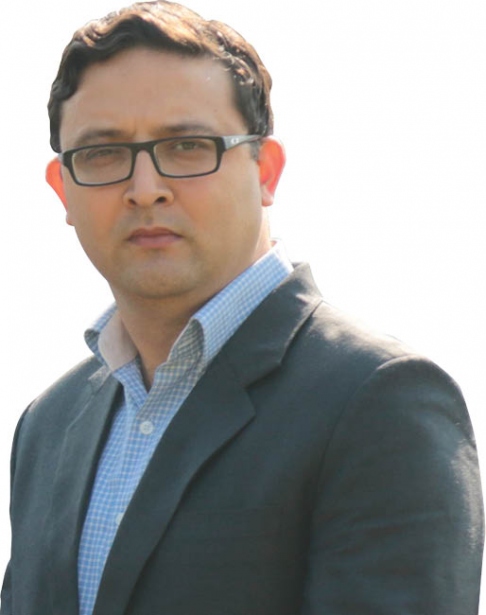 As American brand Timex opens its first exclusive store in Goa, its India head of sales and marketing Anupam Mathur divulges his hopes for the new market and his overall view of the industry
Only last year, Timex Group CEO Tobias Reiss-Schmidt suggested that India could soon be one of its top three revenue generators thanks to its 20 per cent annual growth rate. The American brand founded in 1854 is now looking at India as a strong market for its connected wearables with online buying its fastest growing channel.
Back when it opened doors, Timex began manufacturing clocks using brass wheels and gears, and since then has kept time with the changing trends. True to its word of expanding in India, the company – which has outlets in almost all major countries – has now opened its full-fledged store at Panaji, exclusive from its previous presence at Titan retail stores.
Other than Timex, the new store also retails high-end fashion brands including Versace, Versus, Salvatore Ferragamo and Helix. Timex Head and Sales Marketing India Anupam Mathur discusses his optimism in the Goan market.
Timex entered India through a tie up with Titan. What challenges did you face when you launched independently in India?
With a brand that manufactures watches all over the world known for its innovation, aesthetic design and styles, appealing to the audience was never a challenge. However, operating in a new and expanding watch market and distribution was a challenge.
We wanted to connect across all touch points. So we focused on growing our presence across India by creating a robust retail identity through Timex World Stores, traditional multi-brand stores and modern retail outlets. To reach out to the tech-savvy audience, we have expanded our online presence through exclusive Timex stores on all leading e-tailing portals.
Keeping the Indian audience in mind, the launch of international products often becomes a challenge but advancement in technology has definitely fueled the acceptance of our winning range like our Metropolitian+ and IQ+ Move. Also, since we are focusing on localised products, diverse requirements across different markets often pose a challenge which we overcome through localised product strategy and price positioning.
Read the full article in 'Viva Goa' magazine copy.

Viva Goa magazine is now on stands. Available at all major book stalls and supermarkets in Goa.