Darbars in Goa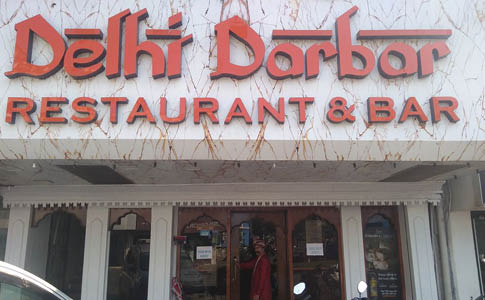 The Nayyar brothers have given Goa the true taste of Mughal cuisine through their restaurants – Delhi Darbar, Moti Mahal and Foodland – since 1992
Mughal food is most synonymous with Indian fare, celebrating the tandoor and hearty flavours enhanced by the addition of home-made ghee and butter. In Goa, Ashwani, Ashok and Munish Nayyar have kept local cravings satiated through their famous restaurants Delhi Darbar, Moti Mahal in Panaji
and Foodland at Miramar.
Since 1992, the fraternal trio place immense importance on authentic flavours, quantity and customer service. All three restaurants are known for their doormen dressed to resemble the royal guards of the palatial Mughal darbars with twirled moustaches, ornate turbans and juttis.
It all began when the Nayyar brothers visited Goa as tourists back in the early 90s. They loved everything but were unable to find food that suited their
taste. So they stayed back and gave
Goa what it lacked – a good north
Indian restaurant.
With little knowledge of food trends in Goa, they opened Delhi Darbar. With its ensuing success, Moti Mahal and Foodland followed in a span of just
four years.
VIVA GOA speaks to Munish Nayyar about the business and plans for
the future.
How did you get into the restaurant business?
Before coming to Goa, we ran a banquet hall in Delhi. We belonged to the food industry and as north Indians are very fond of eating and and sharing food.
When my brother and I visited Goa on vacation 26 years ago, there were not many restaurants and we found it difficult to find good food. There were very few fine dining restaurants as well.
We realised that Goa was lacking a good north Indian restaurant. So we discovered two shops in the city and immediately purchased them. They were expensive but we considered the future potential and opened Delhi Darbar in December 1992.
Read the full article in 'Viva Goa' magazine copy.

Viva Goa magazine is now on stands. Available at all major book stalls and supermarkets in Goa.