Shrinivas Dempo wins Outstanding Entrepreneurship Award India 2014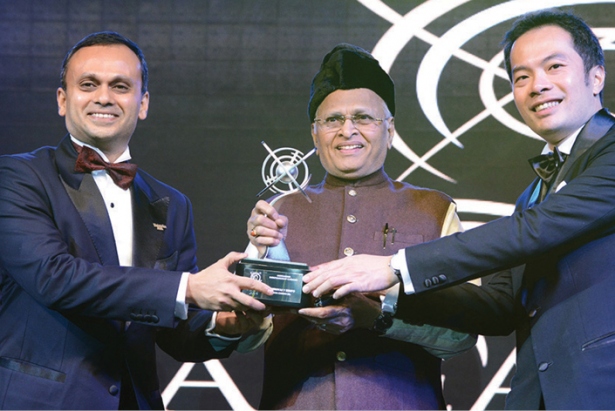 The Chairman and Managing Director of Goa Carbon Ltd. (A Dempo Group Company) Shrinivas V Dempo joined the illustrous past Asia Pacific Entrepreneurship Programme (APEA) winners including enterprise owners Anil Khanna (Blue Dart), Ashank Desai (Mastek) and Phaneesh Moorthy (i-gate Patni) in being confered the Outstanding Entrepreneurship Award India 2014 by 'Enterprise Asia' at a ceremony in New Delhi.
The Asia Pacific entrepreneurship awards are part of the Asia Pacific Entrepreneurship Programme (APEA), chosen by Enterprise Asia, a growing non-governmental organisation promoting enterprise development and responsible business across Asia, Australia and the Pacific. The winners are honoured for having demonstrated fairness, pursued sustainability and created investor and stakeholder value in their businesses at a relatively young age.
Dempo's recognition came for his leadership of Goa Carbon Ltd which is India's second-largest petroleum coke calciner. The company's calcination plant of 75,000 tpa capacity is located in south Goa. It has a well equipped laboratory and quality control systems and procedures. The plant is ISO 9001:2008 certified by Bureau Veritas, and also 14001:2004 certified. The Goa plant has the largest mechanical sieving and screening facilities for petcoke in India. The Company also has two other plants, at Bilaspur in Chattisgarh and at Paradeep in Orissa. Goa Carbon has exports to a number of countries including Greece, France, Russia,
and Australia.