1st GOA FOOD & HOSPITALITY AWARDS honour industry stalwarts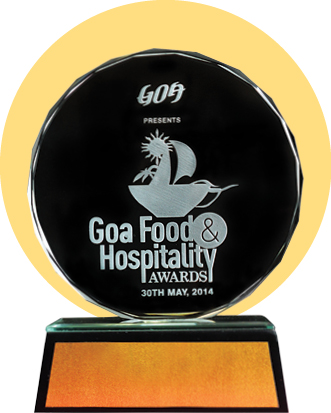 Hotels and resorts in Goa are regularly recognised for their excellence and customer service at national and international levels. When Goa Tourism decided to honour the best in hospitality in the state, the whole industry turned up to support and cheer their peers. With 15 award categories and a Green Hotels Conference held earlier in the day, the event also honoured the hotels for their environmental initiatives. Goa's apex trade bodies — Goa Chamber of Commerce & Industry (GCCI) and the Travel & Tourism Association of Goa (TTAG) supported this event
As one of the nation's top tourist destinations, Goa holds a special place in the minds of visitors from around the world. A key aspect is ensuring that every tourist has a positive experience of their stay in the state.
Through a combination of voting and evaluation of the hospitality properties, the first Goa Food and Hospitality Awards held at the Goa Marriott Resort & Spa in Miramar honoured not just the top properties, but also the people worked towards ensuring Goa's top spot as a tourist destination.
The presence of the newly appointed Union Minister of State for Tourism & Culture (independent charge)
Shripad Naik as the Chief Guest along with the Tourism Minister of Goa Dilip Parulekar made the occasion memorable.
The awards was presented by Goa Tourism, supported by GCCI, TTAG and organised jointly by Goa-based Media Promotions Pvt Ltd and Saffron Synergies Pvt Ltd, publishers of leading tourism trade magazines Travel Biz and Hospitality Biz from Mumbai.
Top Indian anchor Kubra Sait was the hostess for the evening while well-known Mumbai-based stand-up comedian Saurabh Pant provided the entertainment that made the night truly memorable. VIVA GOA was the media partner for
Read the full article in 'Viva Goa' magazine copy.
Viva Goa magazine is now on stands. Available at all major book stalls and supermarkets in Goa.