Pratheek Rebello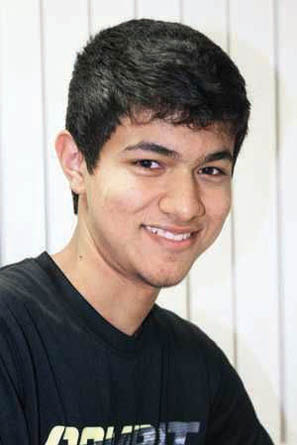 One of the brightest minds of Sharada Mandir High School, Pratheek Rebello is blessed with clear perspective and a definitive plan for the near future. He stood first in Goa and fourth in India under the ICSE Board 2015 Class 10 exam with 98.3 percent
Your strategy for the exams…
Was more of going with the flow, making sure you're paying attention, up-to-date, and revising. It's not war that you need a strategy for! Thinking too much, worrying too much and getting stressed out is really pointless.

You prepared for the exams…
Our school has been preparing us for our boards for years now. So it never felt new, or different. I hate schedules and being constrained, so I study what I feel like studying. As long as you cover your portion, and revise it, I don't think there's any need to worry.

Was it all work and no play…
It's the stereotypical thing, that if you do well academically, you have to look geeky, lock yourself in isolation and study.
No social life, no extracurriculars, nothing. But virtually 99 per cent of the people I know are not like that. You need to be a complete genius to be able to study 24x7. So watching TV, chatting, doing something I like, or just lazing in general is pretty essential. Otherwise, nothing will go in my head.


Read the full article in 'Viva Goa' magazine copy.
Viva Goa magazine is now on stands. Available at all major book stalls and supermarkets in Goa.