Young Turk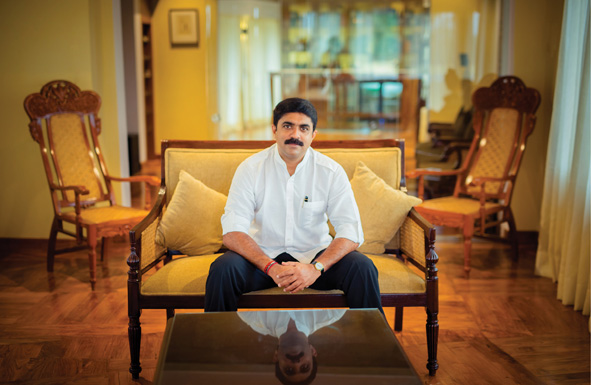 Fatorda MLA Vijai Sardesai has strived relentlessly to protect the state and restore its identity at all times. The supremo of 'Fatorda Forward' made Fatordekars content with the progress in their constituency. Sardesai was recently bestowed the 'Lokmat Promising Young Politician of the Year Award' for his dedication
It's a little known fact that Vijay Sardesai was born in Buenos Aires, the city that gave rise to the May Revolution that changed the way Argentina was ruled – people appointed their leaders. And centuries later, this is true of Sardesai too. He is the people's politician in Fatorda and was elected as an independent candidate to represent the constituency in the Legislative Assembly in 2012 with a majority of votes.

Sardesai had an early start in politics and brings a youthful perspective to his constituency's governance. He is one of the few politicians very active on social media, and strives to dedicate time to have a "proactive, alert and socially conscious citizenry" in his constituency.

He is adapting to the changing times and has much to look forward to as a young politician growing with his constituency. He has a chat with VIVA GOA about life in politics and outside of it…

On getting into politics…
I was a much protected youngest son. My uncle, the famous Konkani writer and 'fighter', Ravindra Kelekar was a great influence. Ours was a Konkani family and when Goa was experiencing the Konkani agitation, I decided to play my role in it. My youthful aggression then provoked many concerned peers and elders to constantly alert my parents that their 'intelligent' son was straying, but they were supportive of my ethical and issue-based stands.


Read the full article in 'Viva Goa' magazine copy.
Viva Goa magazine is now on stands. Available at all major book stalls and supermarkets in Goa.