Tribhovandas Bhimji Zaveri & Sons (TBZ & Sons)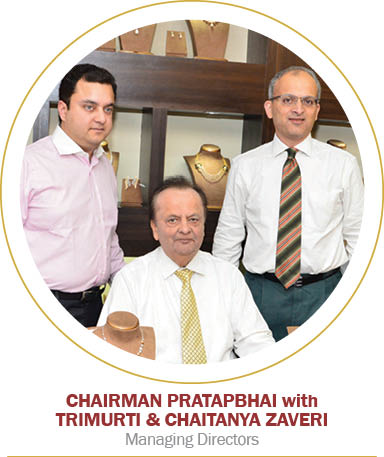 Gold, Diamonds, Platinum and Trust
For more than four generations, Tribhovandas Bhimji Zaveri & Sons (TBZ & Sons), a name synonymous with the jewellery industry has pioneered the art of making gold and diamond jewellery. Their 'T' trademark has been a symbol of trust and tradition while signifying a strong foundation it has been carved out of. It defines the rich heritage and core values embedded in our timeless brand.

Every process from sourcing raw materials up to the finished jewellery goes through stringent quality control tests. This ensures customers the finest showcase of exclusive jewellery collections. It is continuous endeavour to carry on the legacy of "gold, diamonds, platinum and trust".

In Goa, TBZ & Sons has built a long-standing and loyal relationship with its clients over the years by exhibiting its latest jewellery collections in gold, diamonds and platinum. Its esteemed Goan clientele are articulate and knowledgeable about jewellery and have a keen eye for the variety and intricacies in workmanship. This Diwali, TBZ & Sons will showcase its latest line of wedding jewellery which will be on offer with special discounts and gifts to celebrate this auspicious occasion. To further lend that personal touch, the owners will be present to share their expertise and experience with their valued clientele. This is unique to TBZ & Sons, Opera House.
TBZ & Sons' commitment to quality is evident through the owners' attention to detail. They personally supervise the selection of the best certified diamonds and government-hallmarked gold ornaments and present them to the clients.

Trust and tradition is a prime asset at TBZ & Sons. It maintains this by adopting modern business principles and personalised service.

TBZ & Sons' jewellery boutique is situated at J N Chambers, 2nd Floor, Dr Shirgaonkar Rd, next to Nova Goa, Off 18th June Road, Panaji.