Morjim feels the SinQ vibe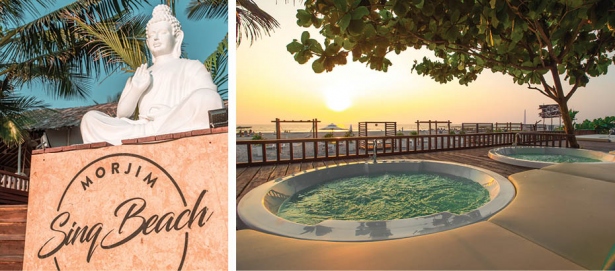 Morjim's hottest new property SinQ Beach hosted a glitzy season launch party recently. The white serene décor of the shack and newly set up cottages matched the backdrop of the sky and the glowing white sand of the beach which looked like a dream.
The vibrant celebrations had special handcrafted, scintillating cocktails and canapes. The crowd danced the night away to groovy tracks by DJs Jay, Ketan, Shania, Pawan and Funksun.